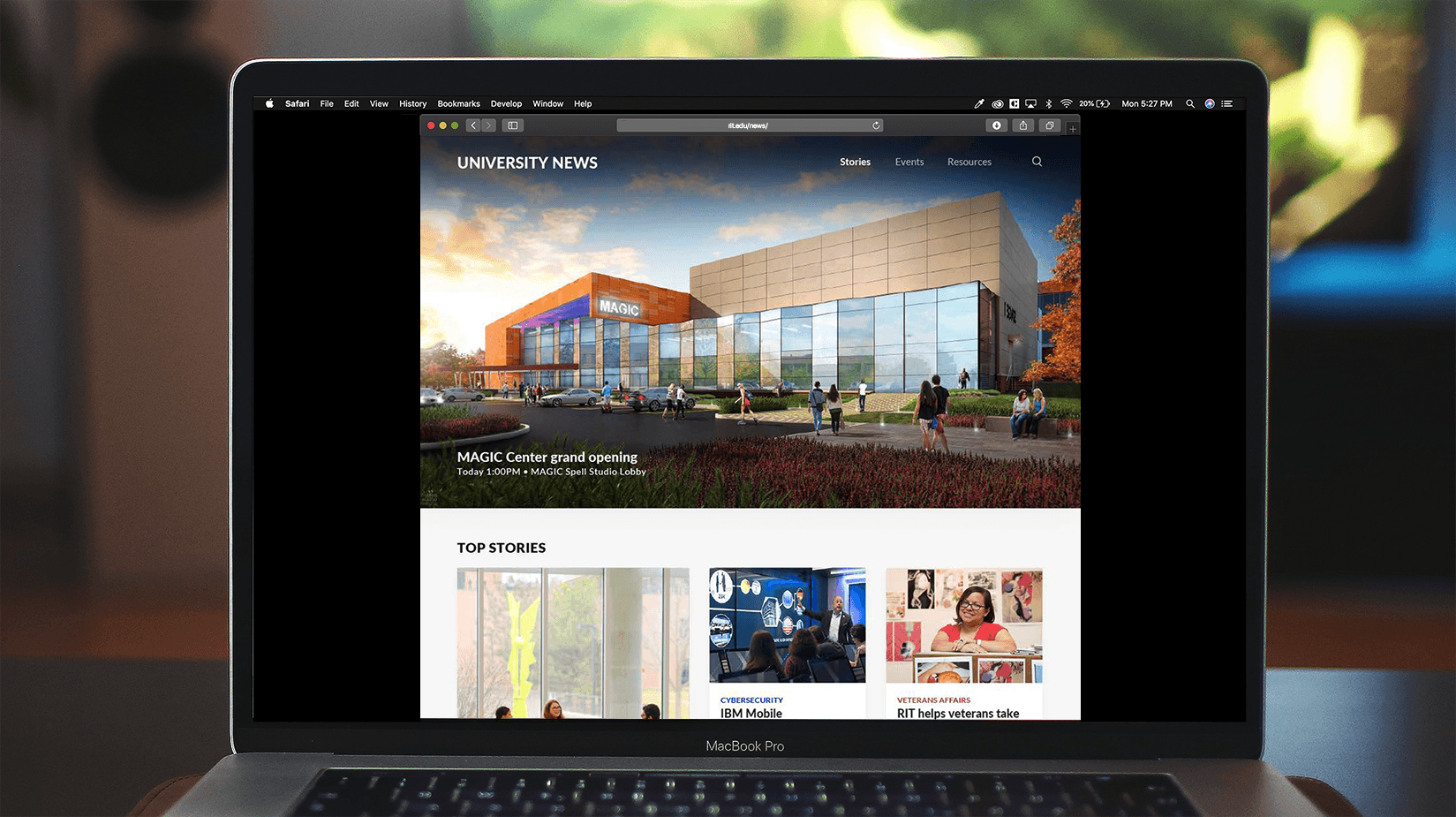 The current website has a weak typographical hierarchy and a grid system. Overall, it is not visually appealing and

does

not reflect the strong skills RIT students possess from design, photography and many other fields.
Redesign the official RIT news website to provide a more simplified, relevant, and engaging experience.
The current website has a complex structure and many of the pages are not relevant to a news website. My goal was to simply, reorganize and eliminate content that does not belong on a news focused website.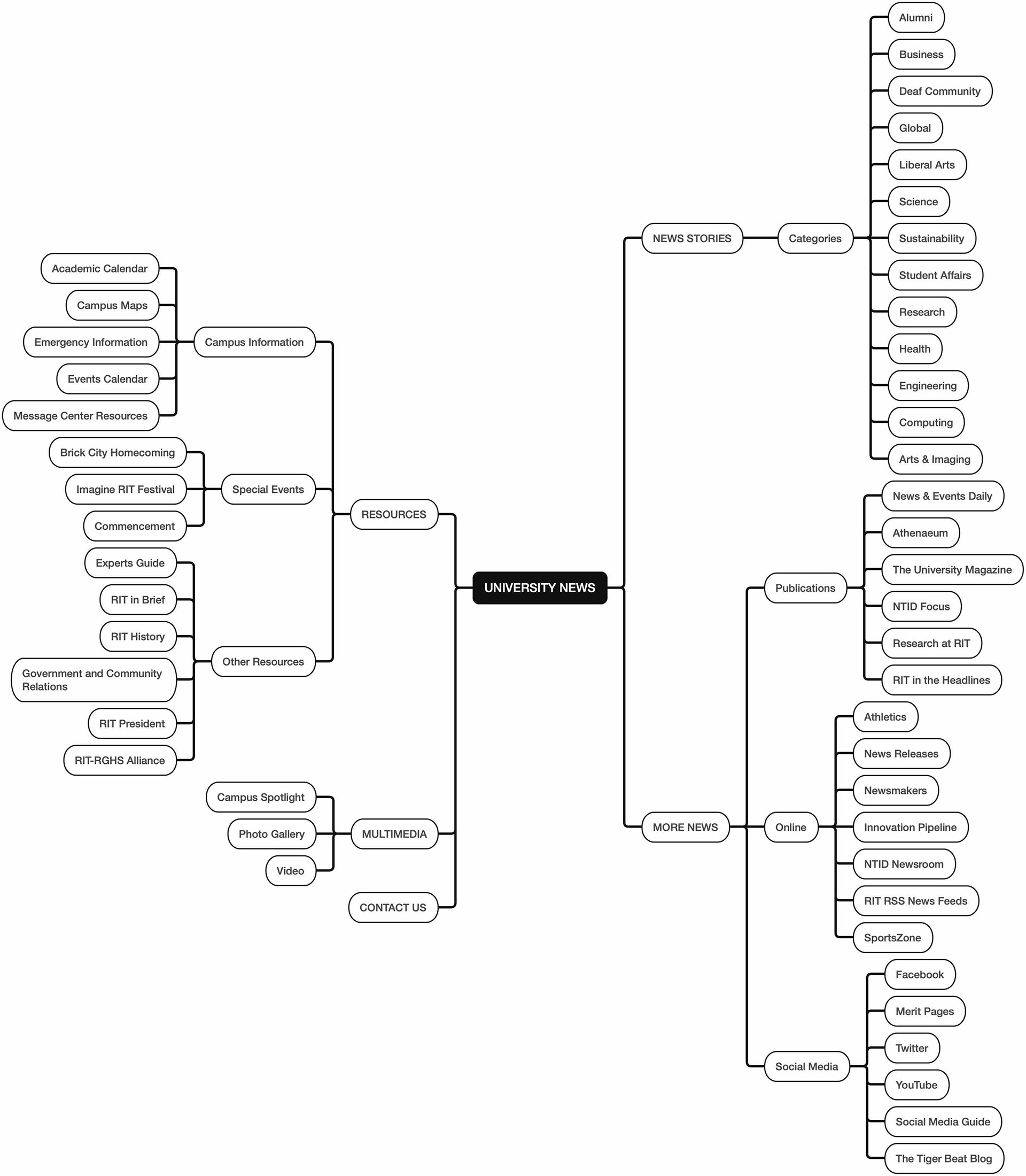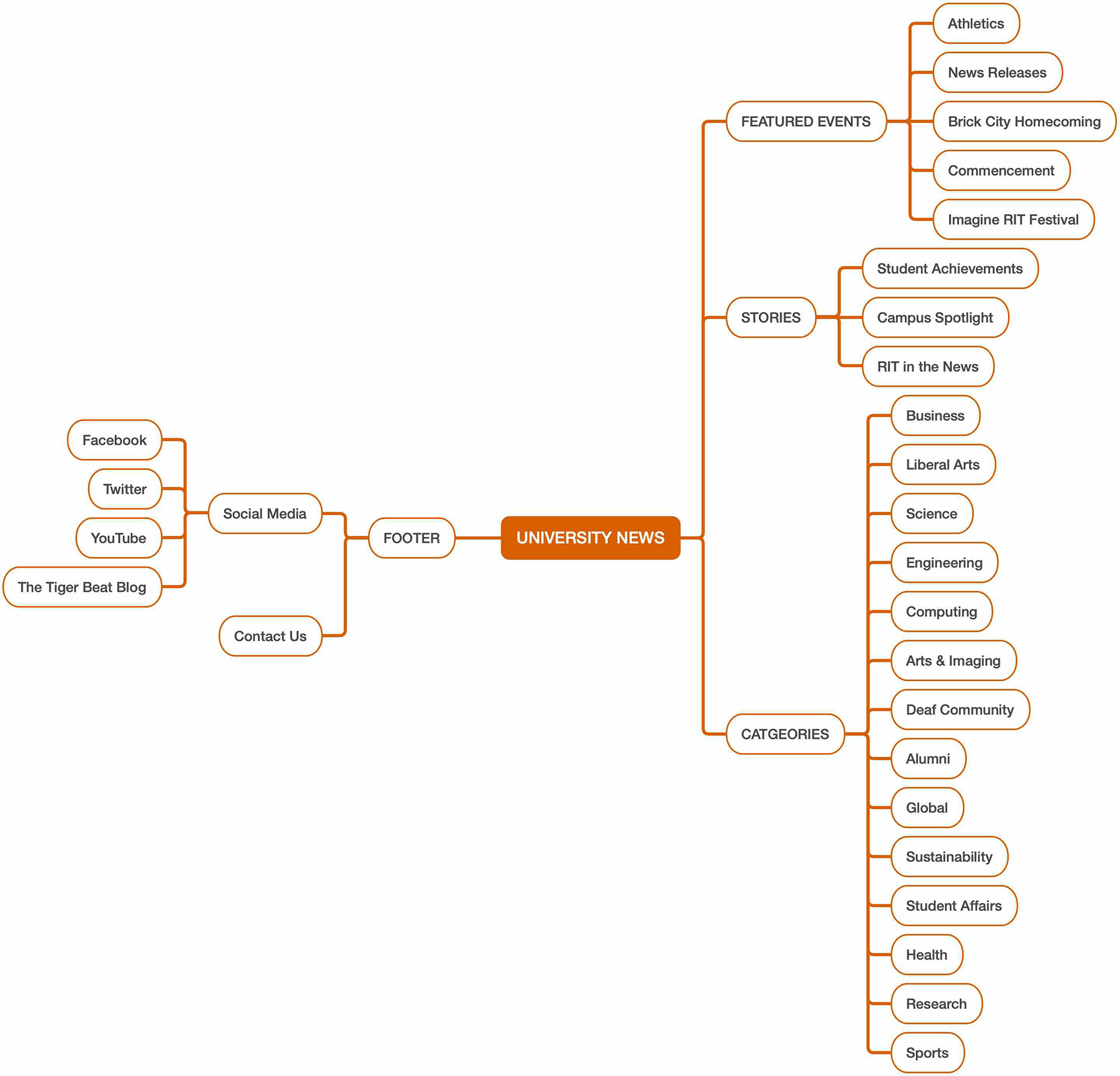 To provide a more relevant experience, I wanted to better understand the content people appreciate most on the RIT news website. The statistics below were derived from a May 2017 Google Analytics report.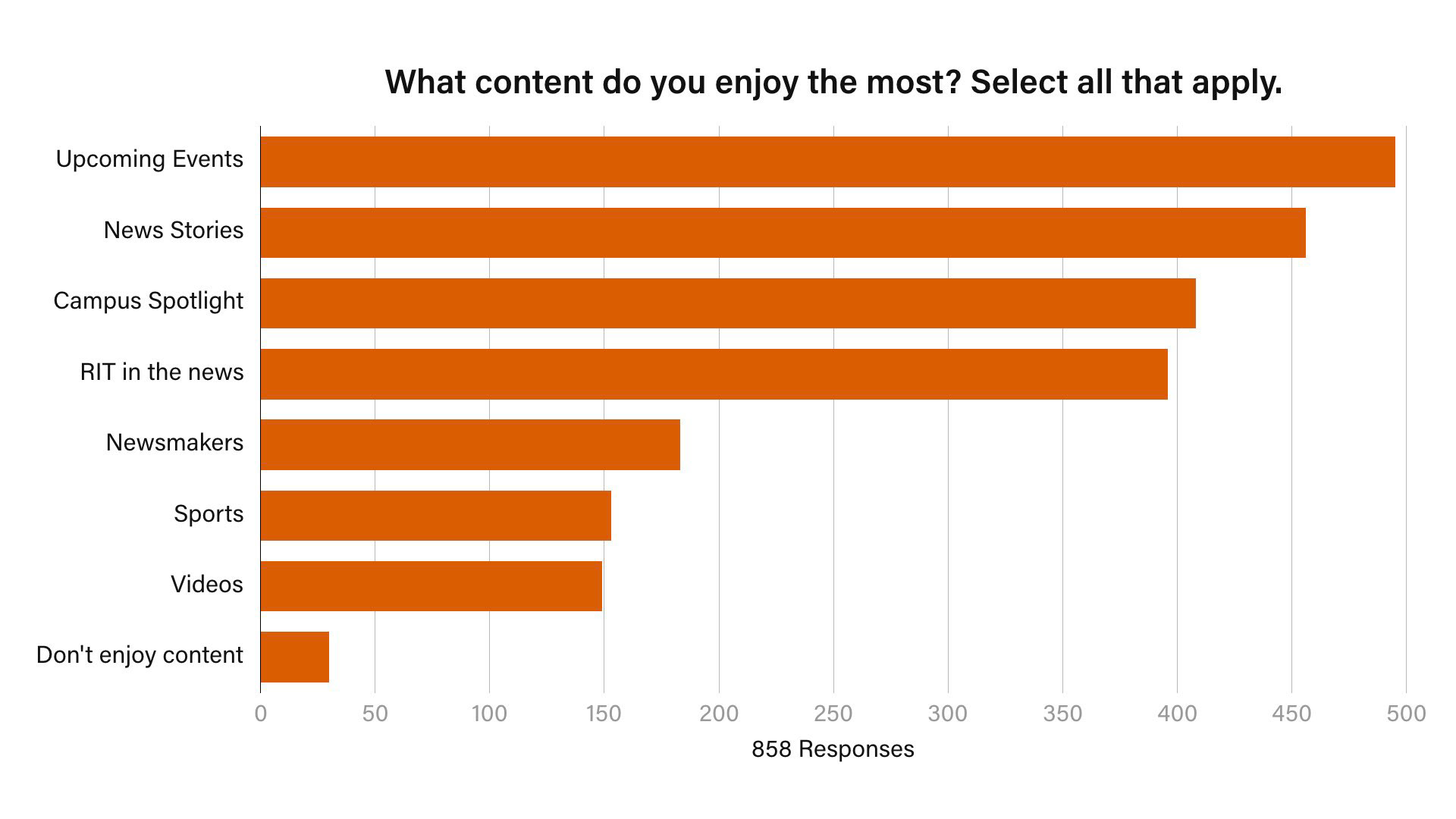 From research, it was clear that a dedicated events tab would improve the experience since it was rated as the most enjoyed content (57.68%). Additionally, it would be beneficial to rearrange the content in the order of importance based on users feedback.
Initially, I thought personalization would improve the experience because users would be able to focus on content they enjoy most. As I talked to more students, I realized that the website serves primarily as a quick way to find out what is happening at RIT. As a result, the reorganization of content would be more beneficial to users instead of personalization features.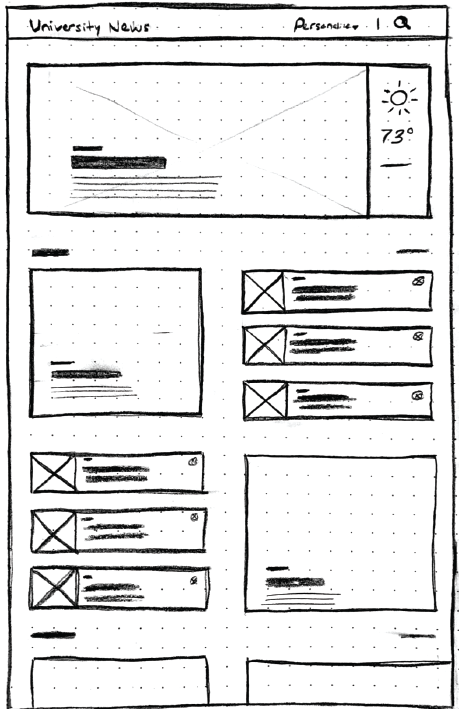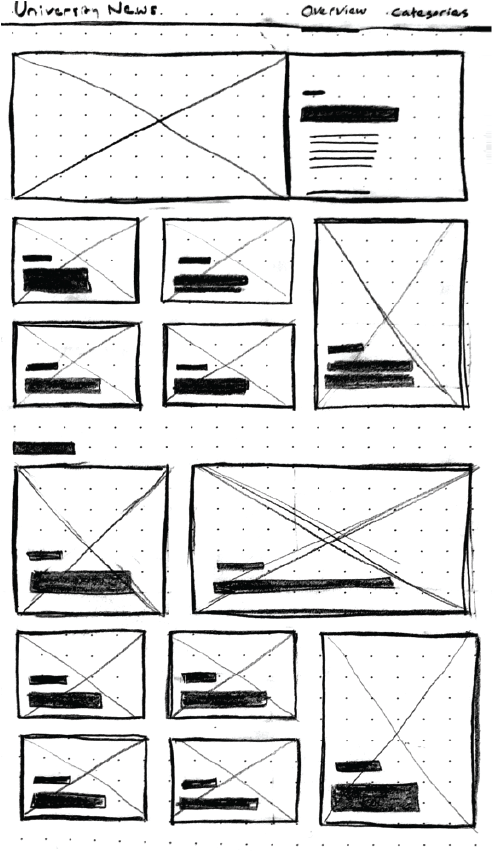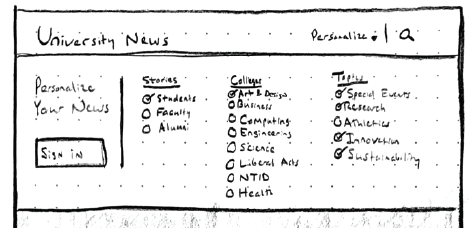 4. High Fidelity Iterations
My goal was to make the experience simple and imagery focused. 
Since RIT has one of the best photo programs, I wanted to display imagery that intrigues the viewer to want to read the news articles. 
​​​​​​​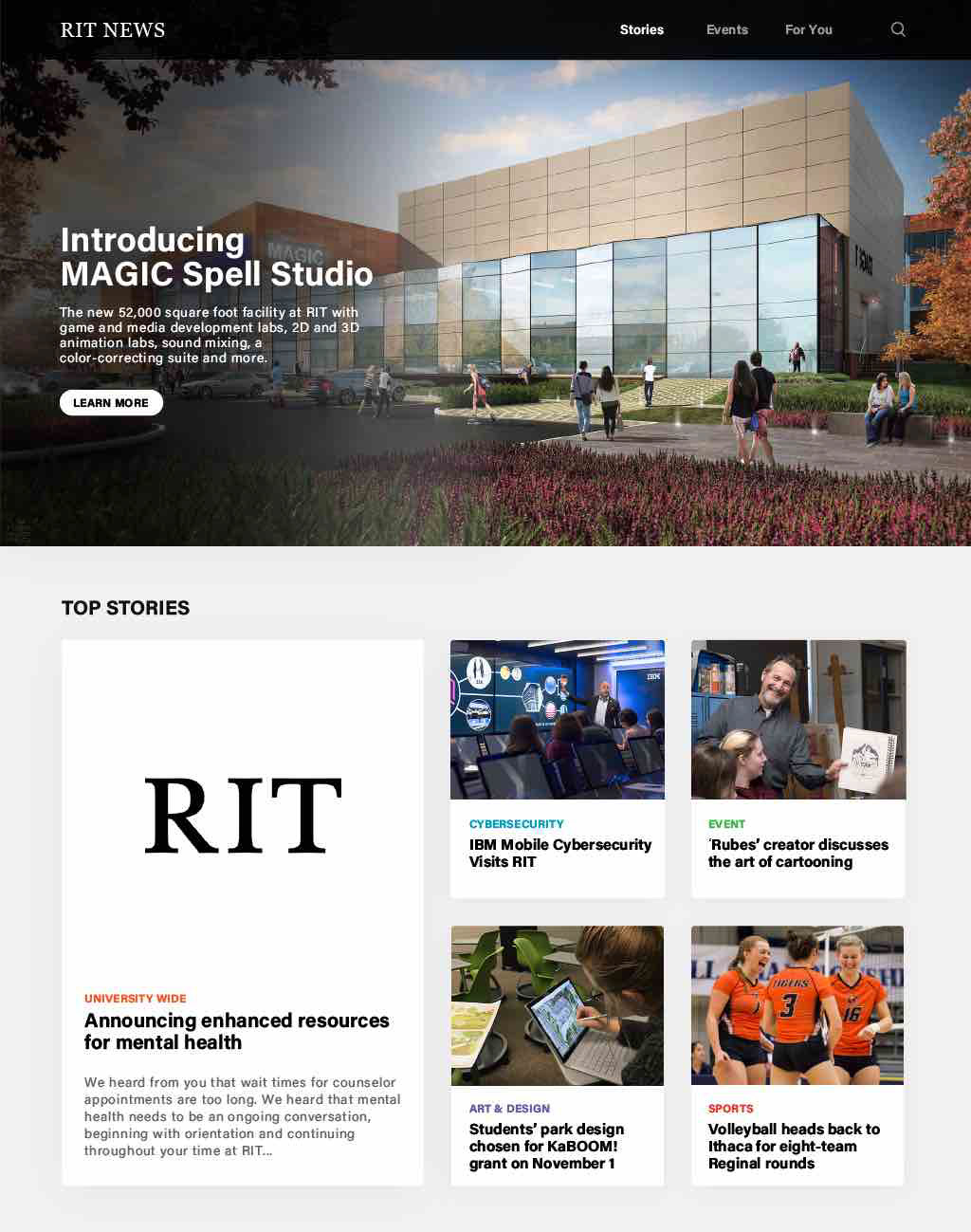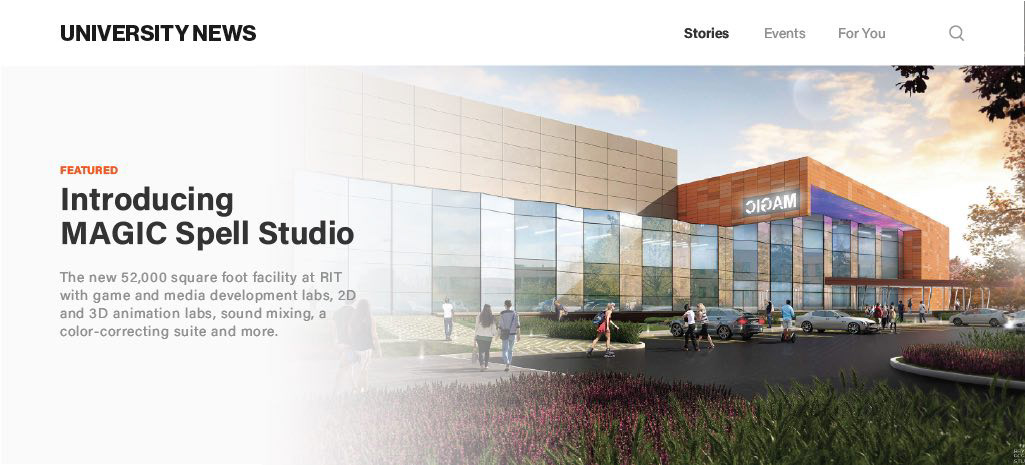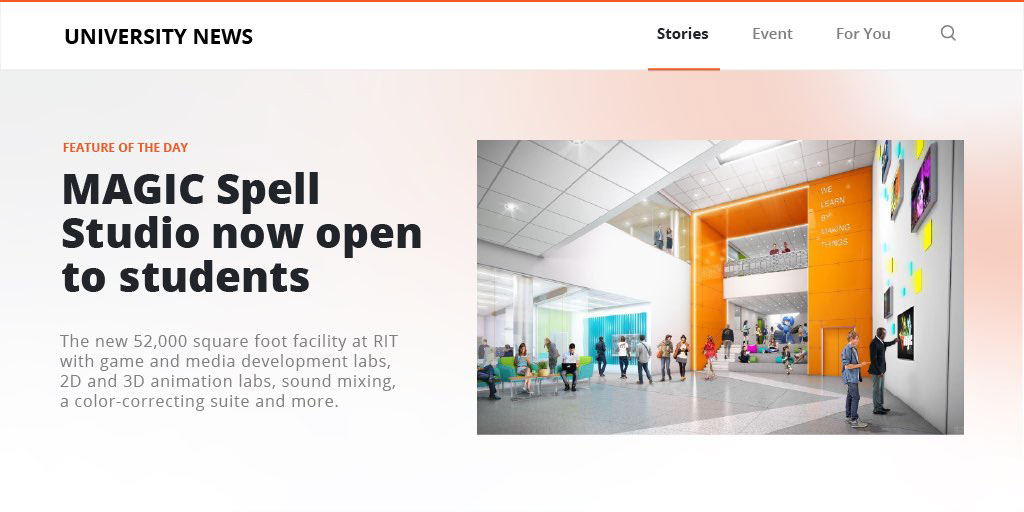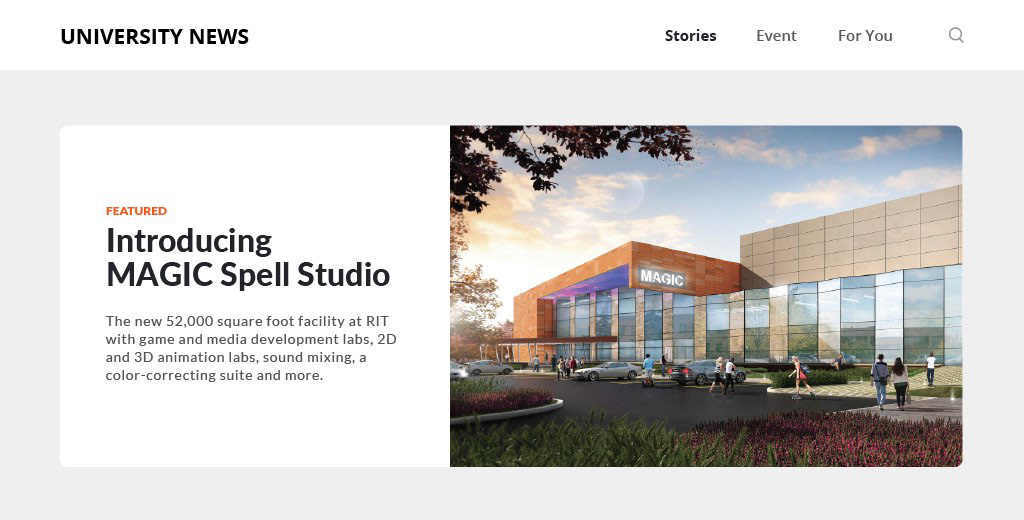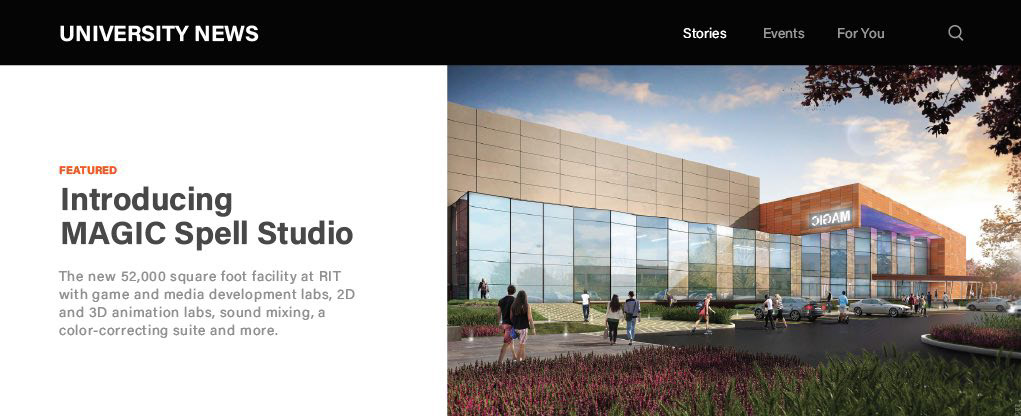 A clean, modern, and imager-focused website to highlight the strong technological and imaging programs at RIT. The featured story header text is treated as a description to focus on the image of the top story of the day.

Throughout the course of this project, I strived to deliver a truly simplistic and engaging experience that is content-driven and accessible. The previous University News website did not have good hierarchy that led to a poor overall experience. My next step will be applying this redesign across all screen sizes to make the experience responsive.