A student-run design conference
About: 
Thought At Work started
as a small Industrial Design conference in 2002 but now caters to over 400 designers with speakers and attendees from various design fields. Organized exclusively by students at RIT, the conference strives to function as a tool for young designers to advance their careers and thrive. 
Role:
Website design of schedule and register page (UI/UX)
​​​​​​​
Tools: 
Figma / Sketch / Illustrator
​​​​​​​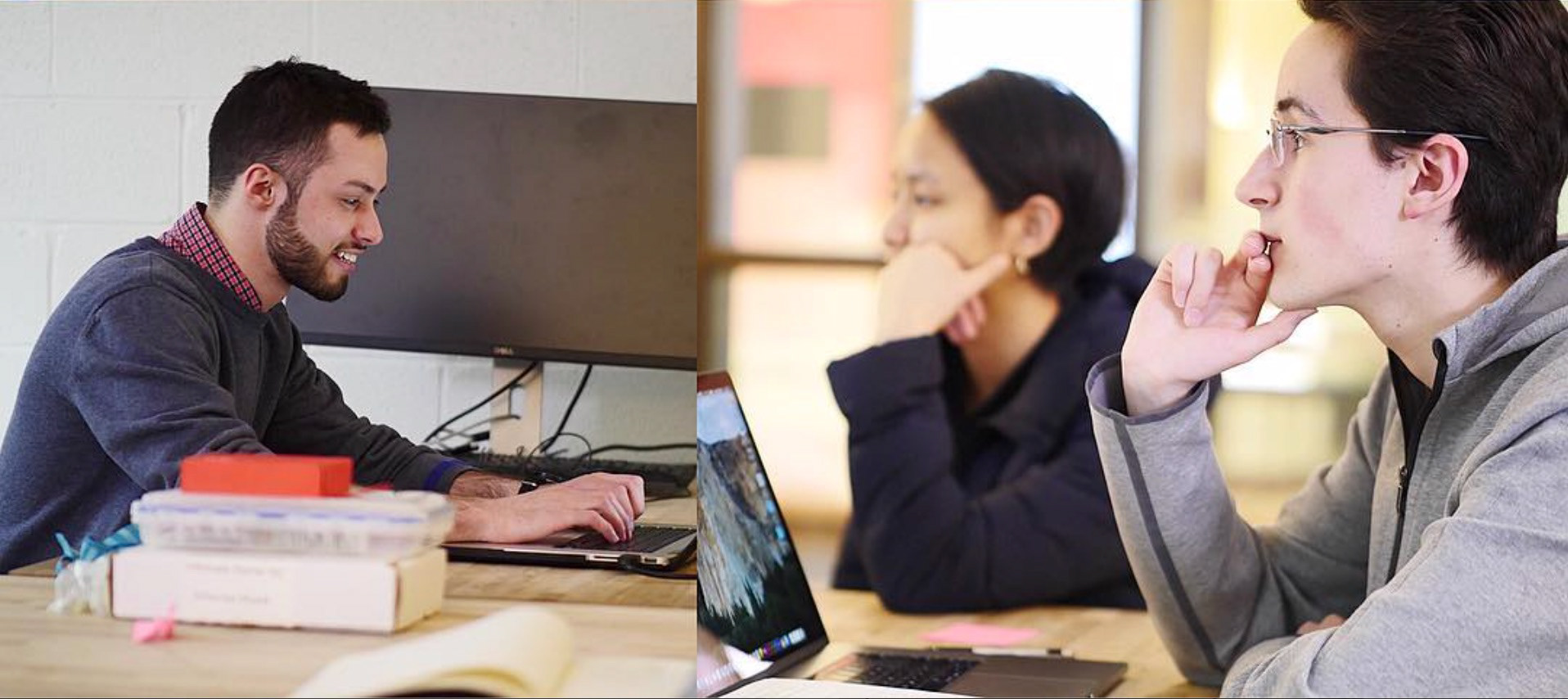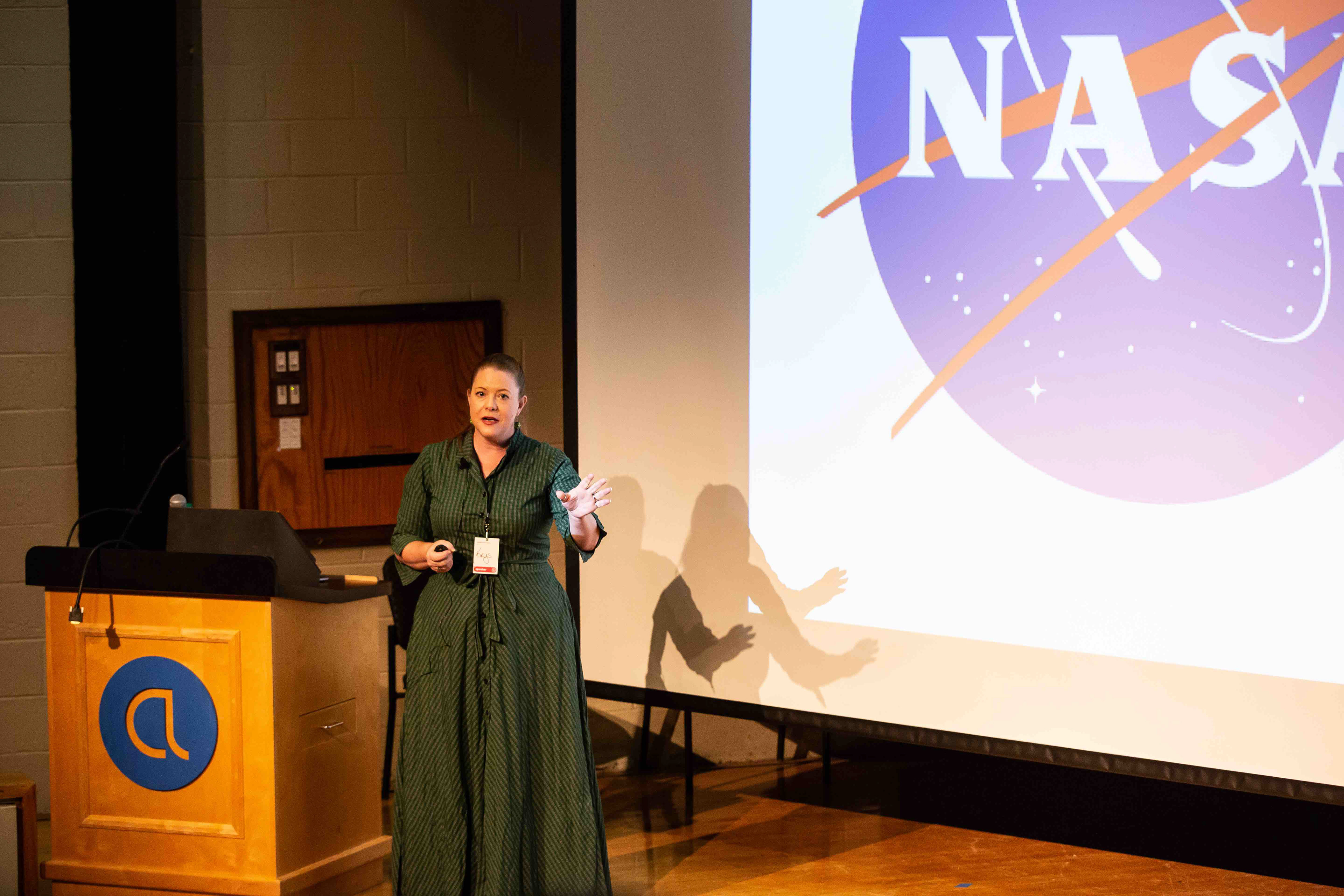 Challenges with previous website: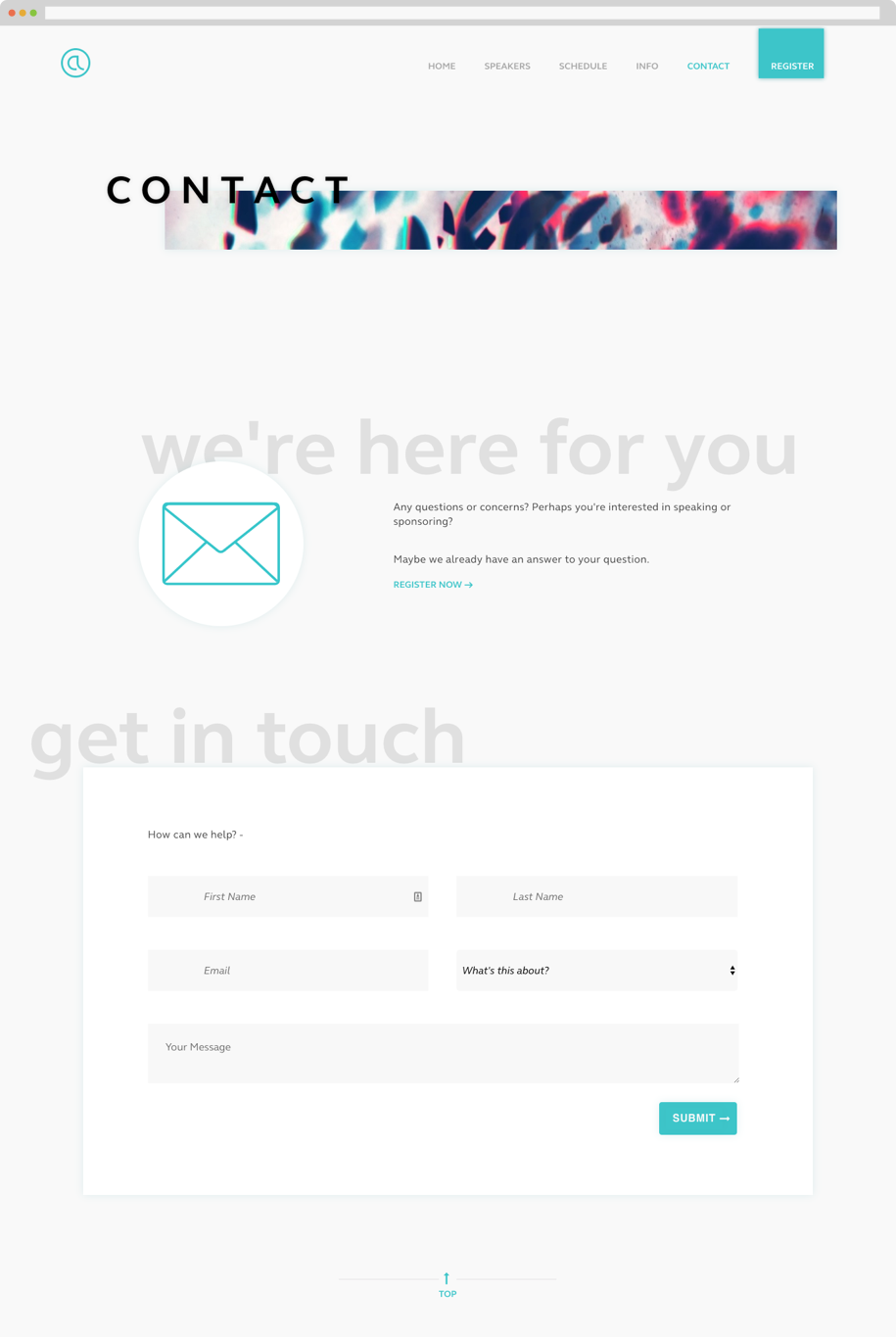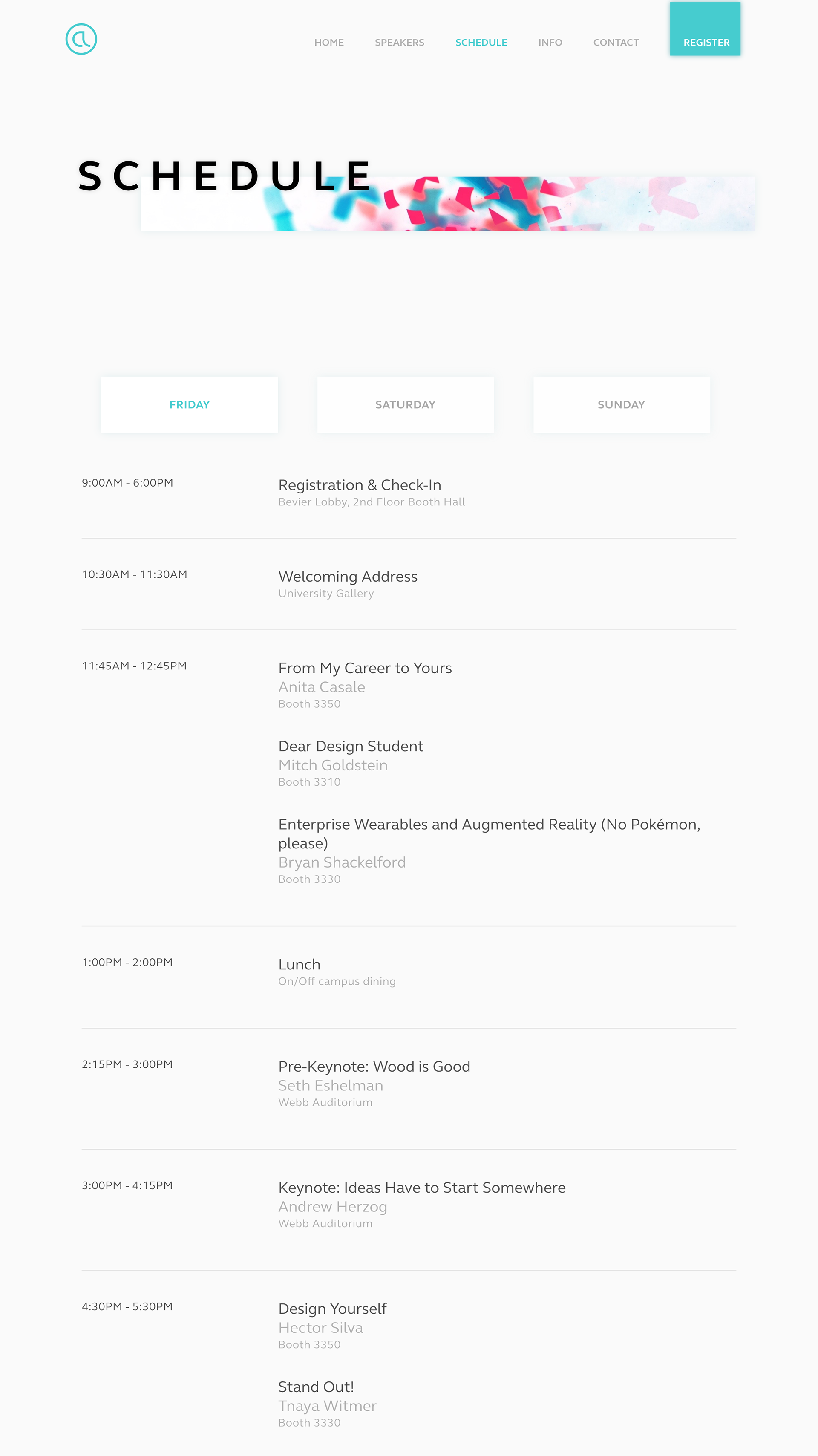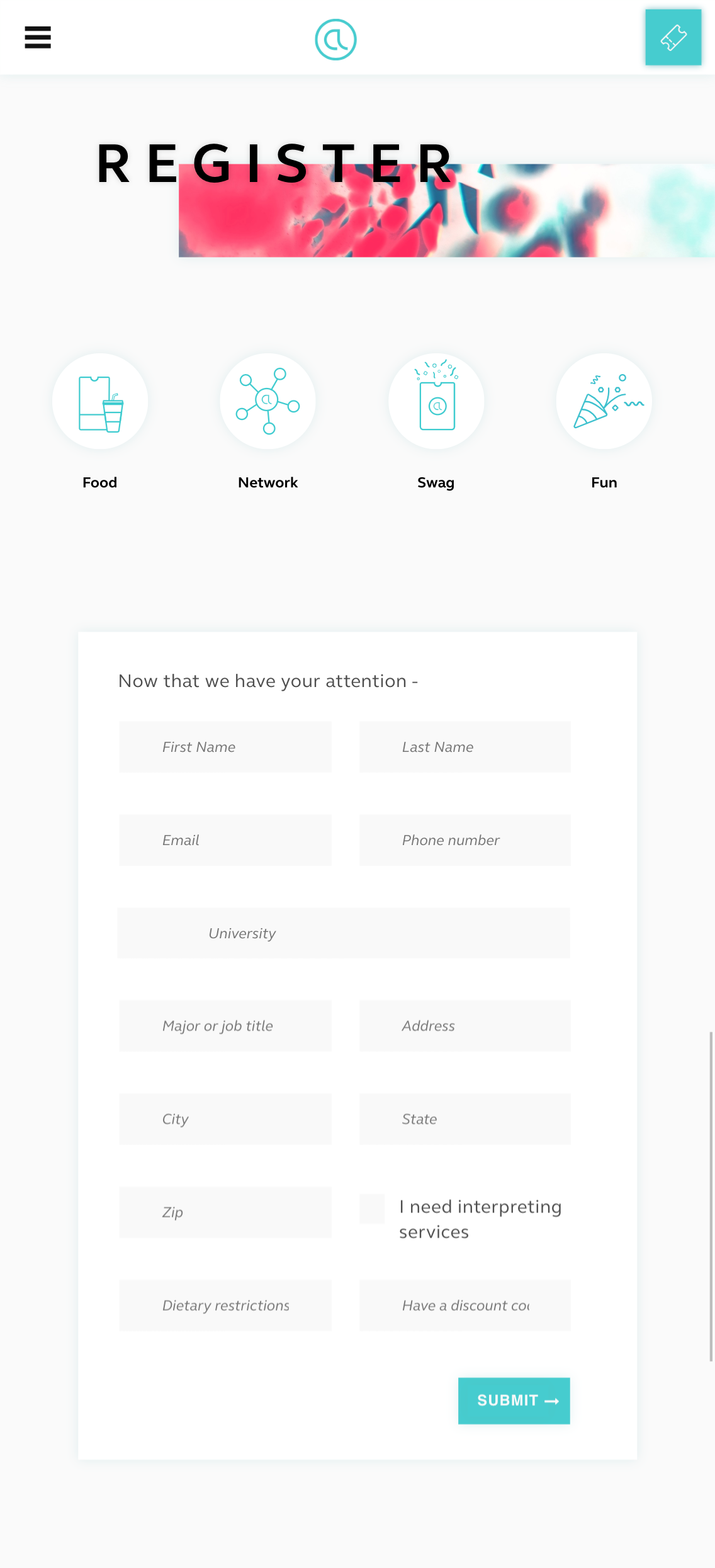 1. Grid/Alignment: 
The contact page had too many variations in alignment that made it difficult to interpret.
2. Accessibility:
When clicking on a form item, the descriptive text disappeared that could cause a frustrating experience.
3. Affordance:
 On the schedule page, it was unclear that event titles were clickable and revealed more information about an event. Additionally, in the forms, the word "submit" is non-descriptive and does not specify the next steps.
4. Readability:
 The two column contact and register form layout are more difficult to interpret according to research due to eye movement.
5. Inconvenience:
 When users reached the end of the schedule page, they had to scroll back to the top and click on a button to advance to the next day.
6. Visual Style:
 The light style lacks personality and excitement. 
____________________________________________________________________

For the 2018-2019 conference, our goal was to design a new brand identity that harkens back the ideas of childhood creativity. Specifically, the theme is "Back to Basics" with bold and contrasting primary colors. We decided to update the brand identity because the previous conferences did not possess a specified message.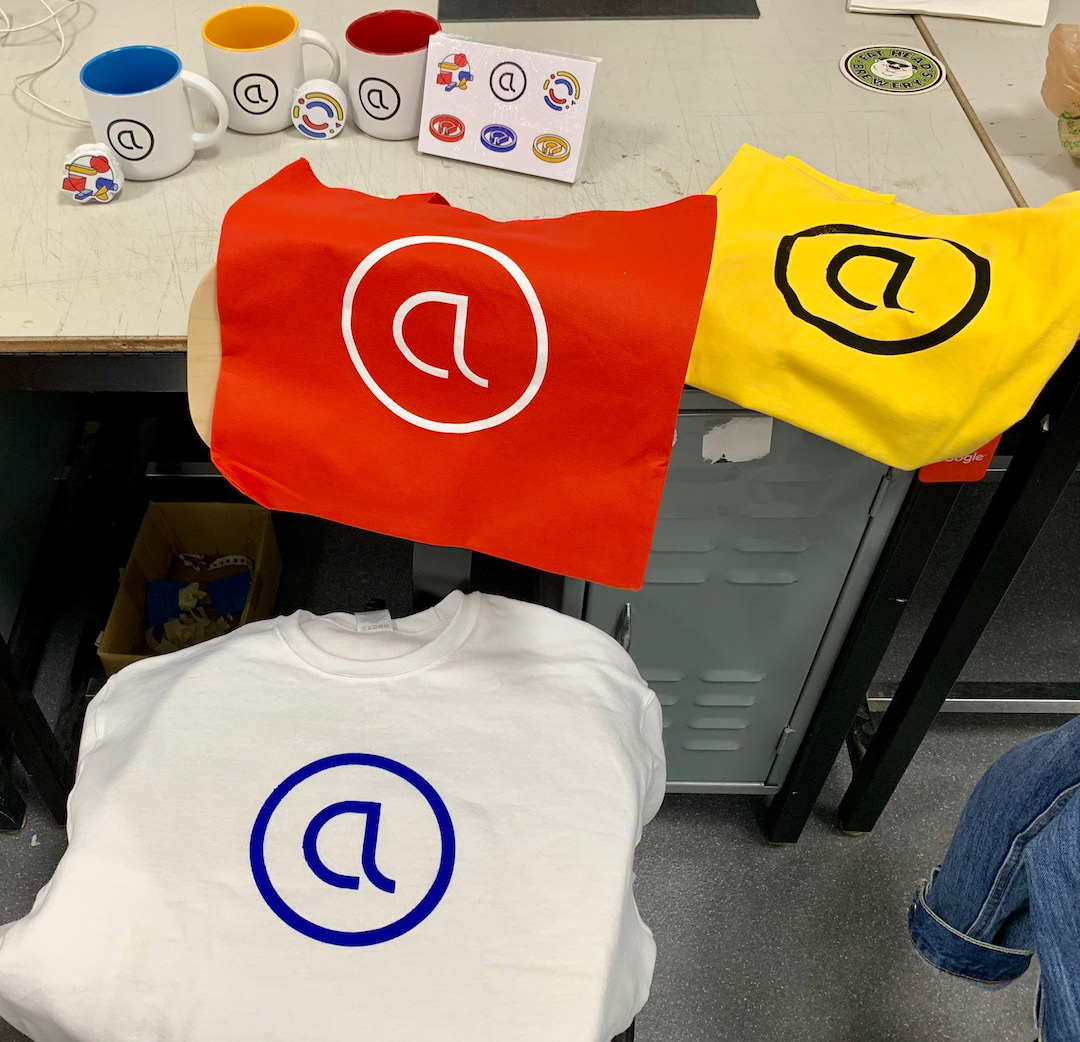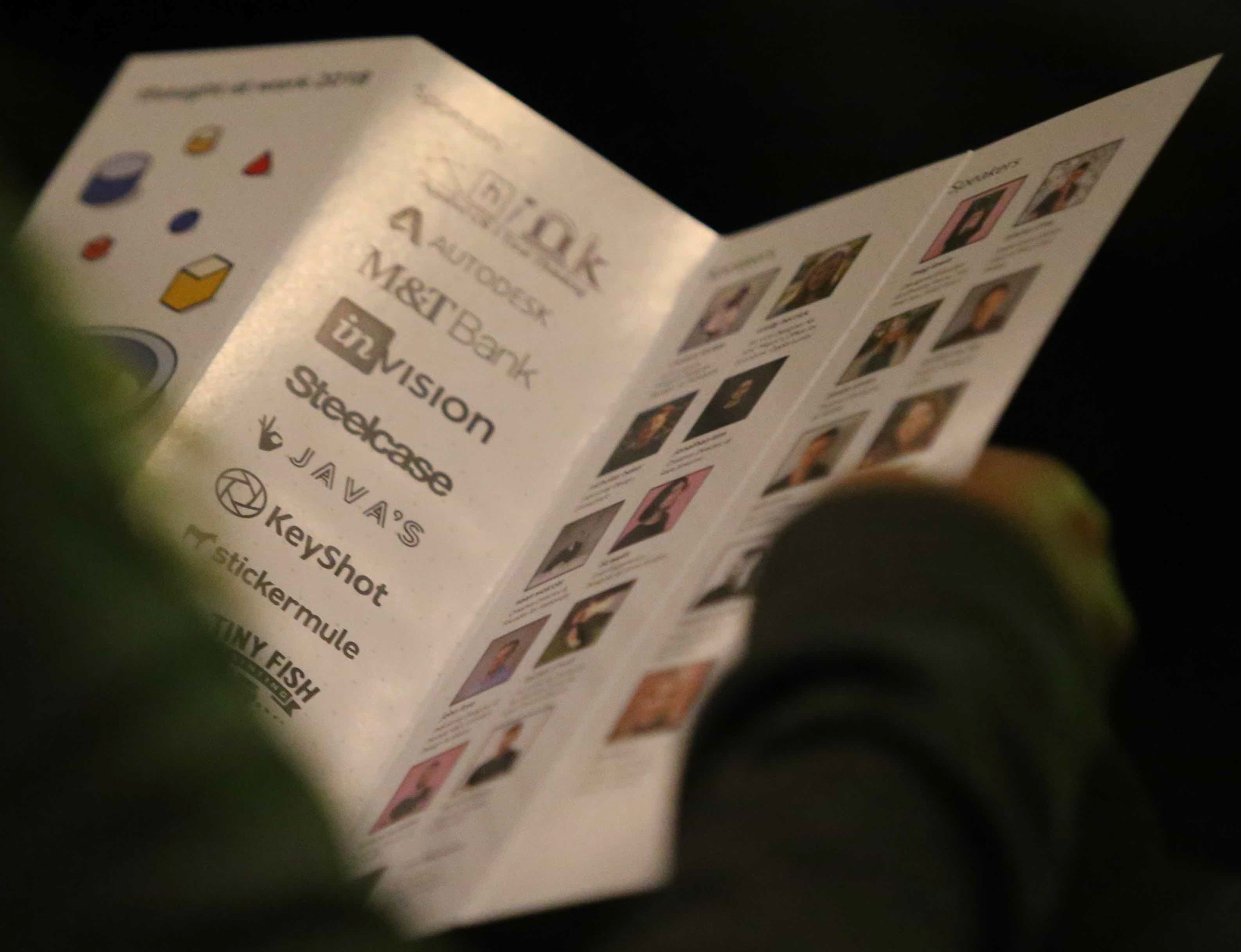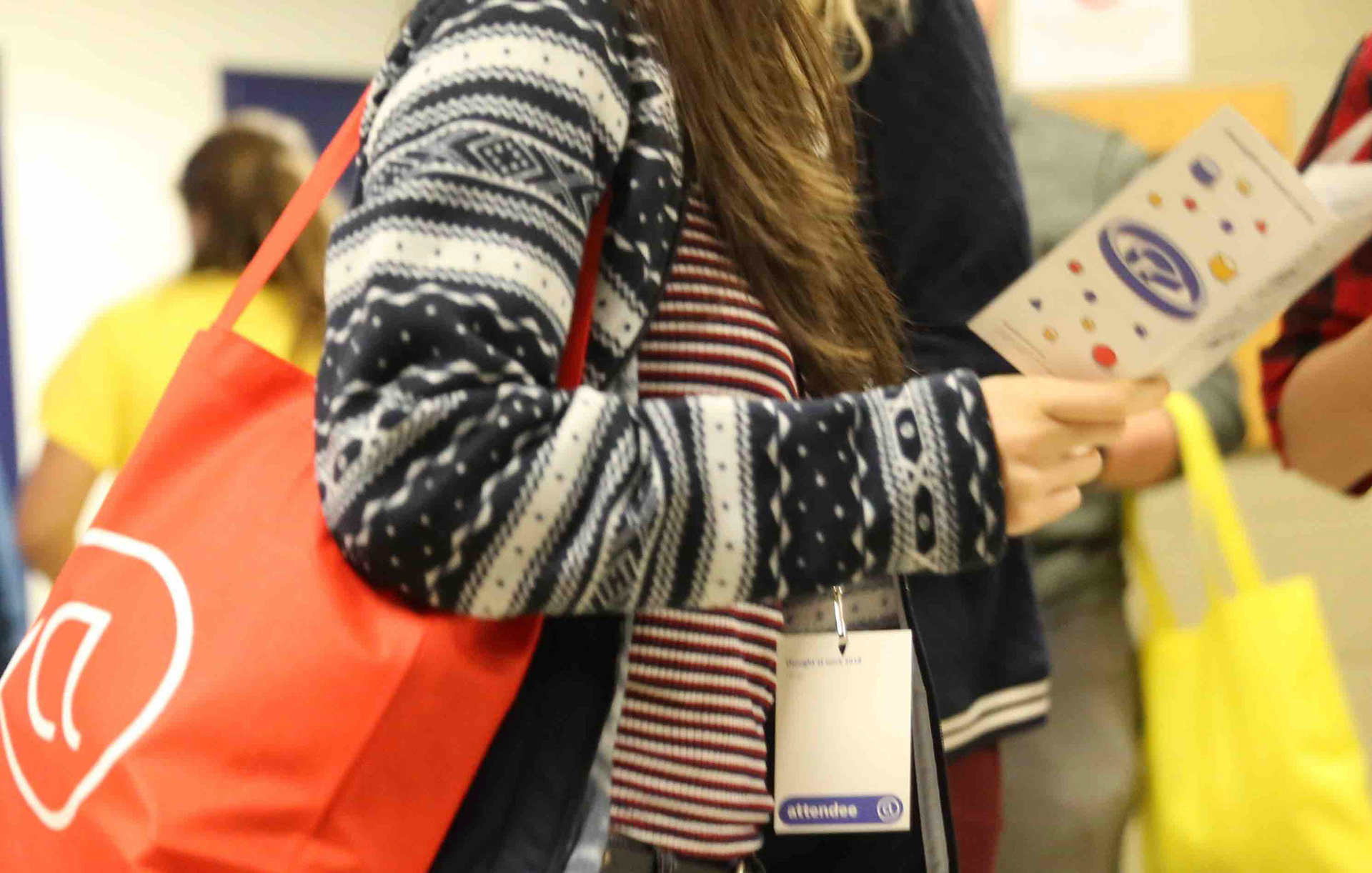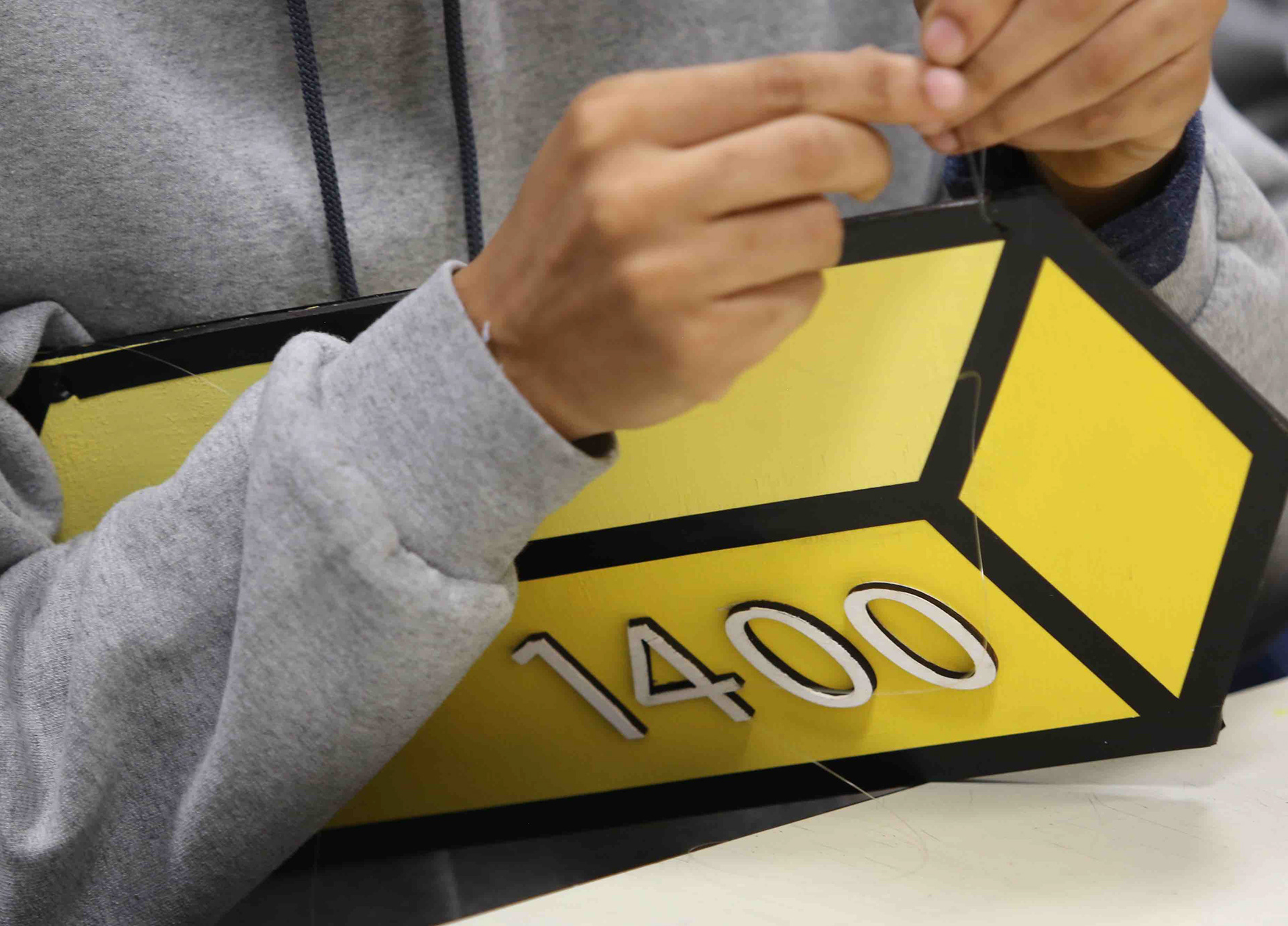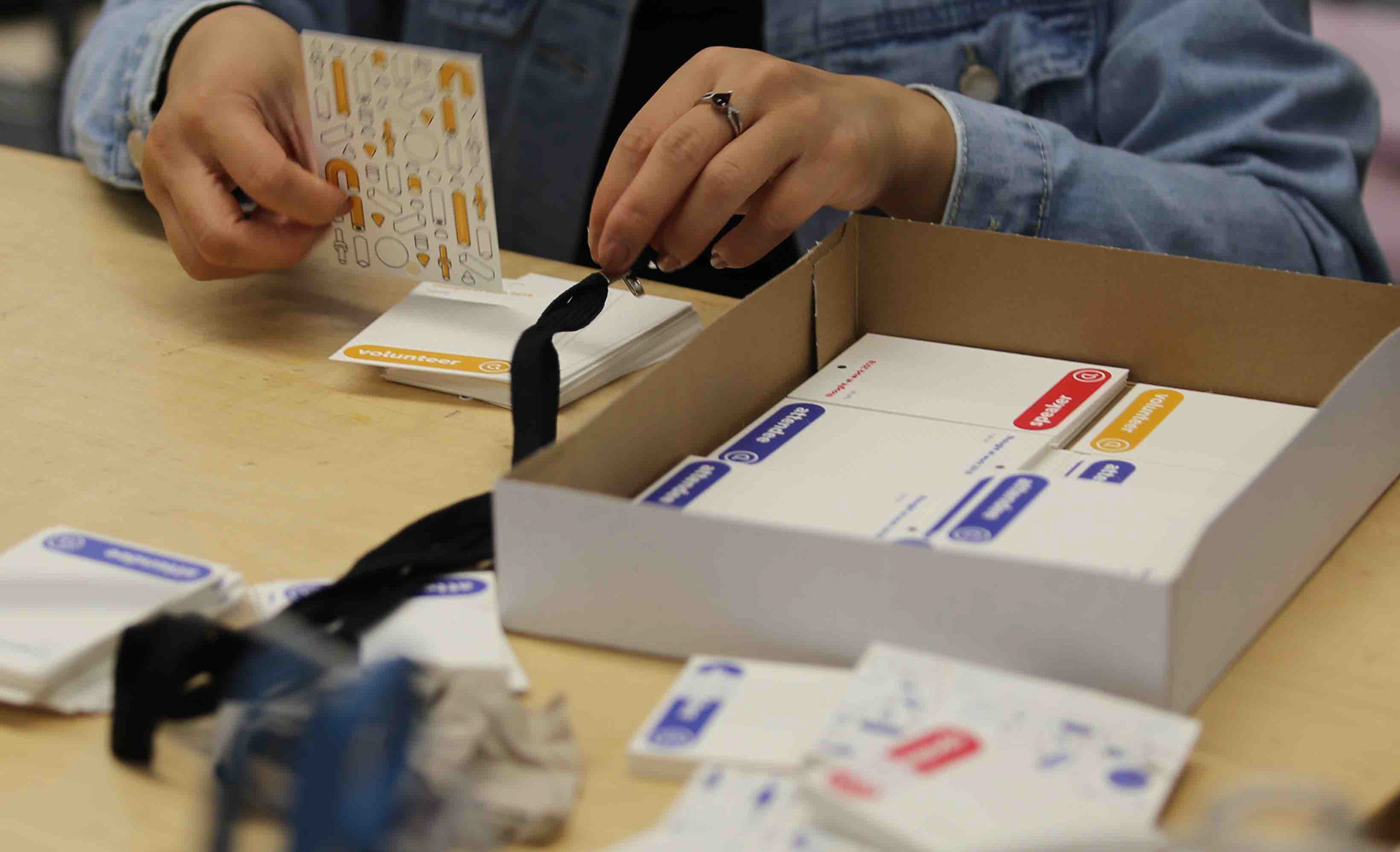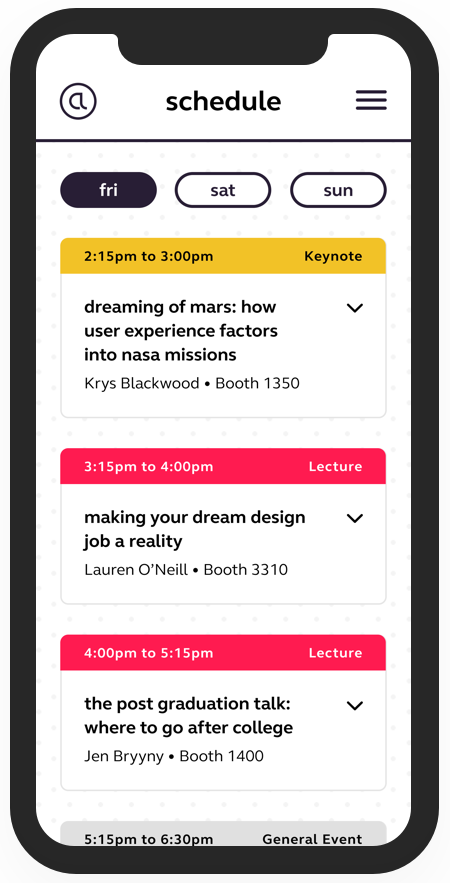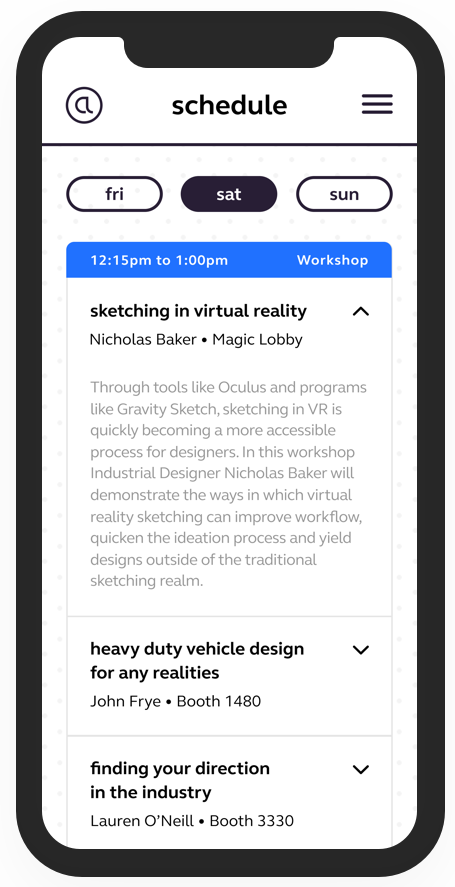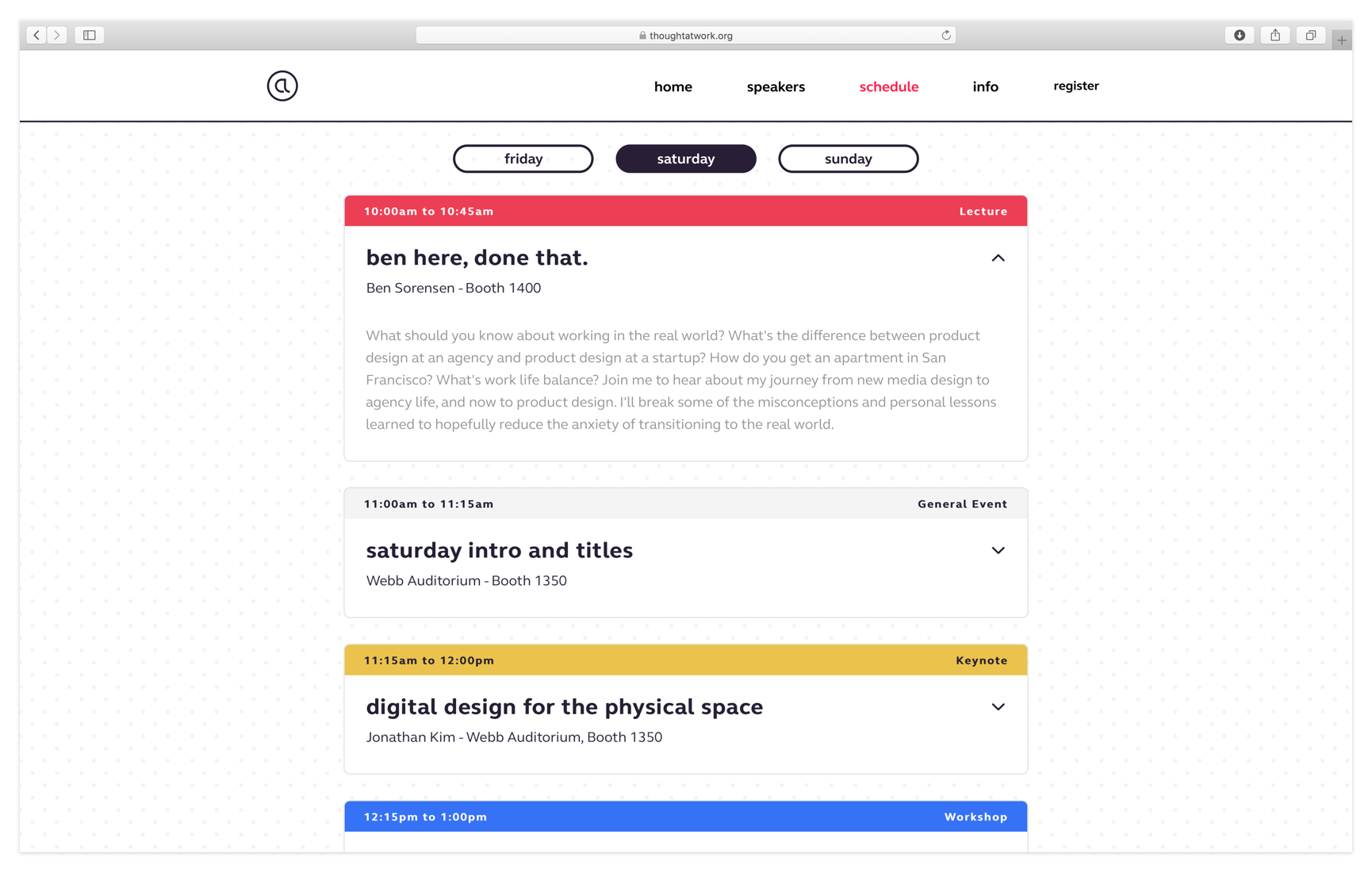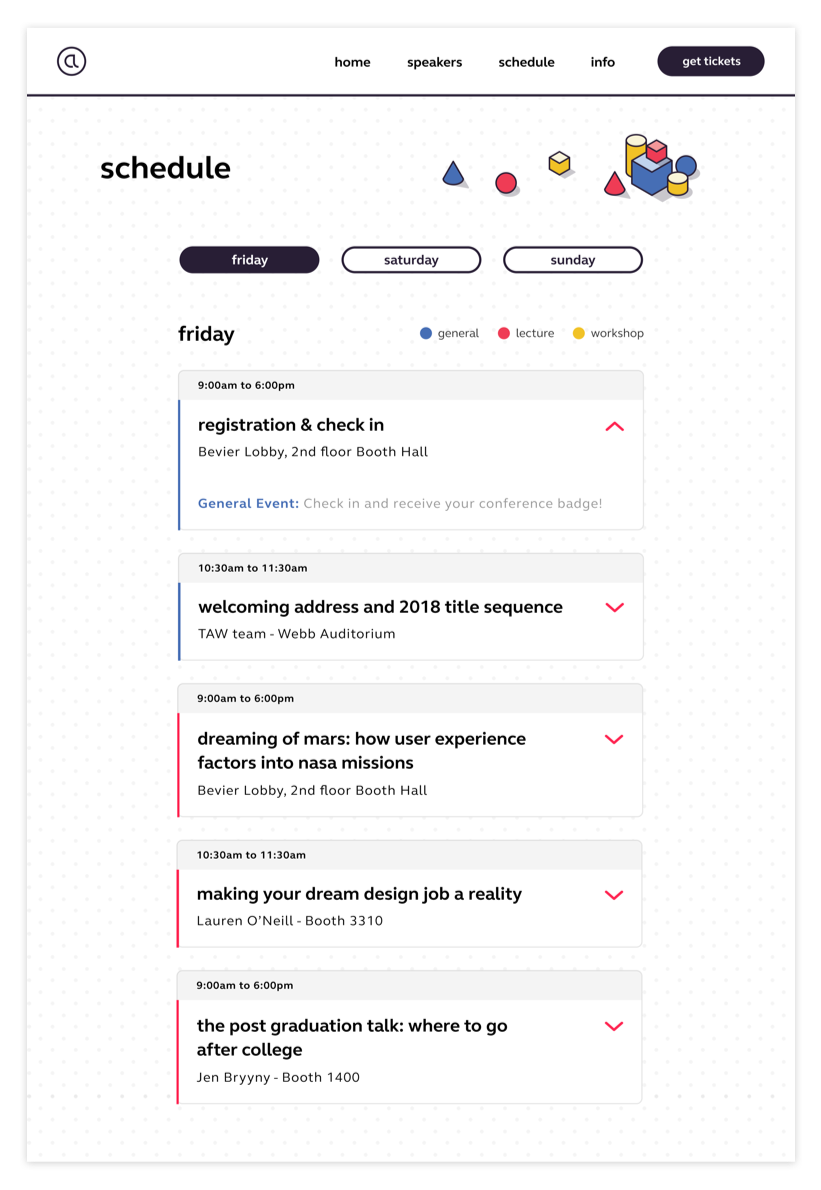 (Many more iterations were conducted that are not shown above.)
____________________________________________________________________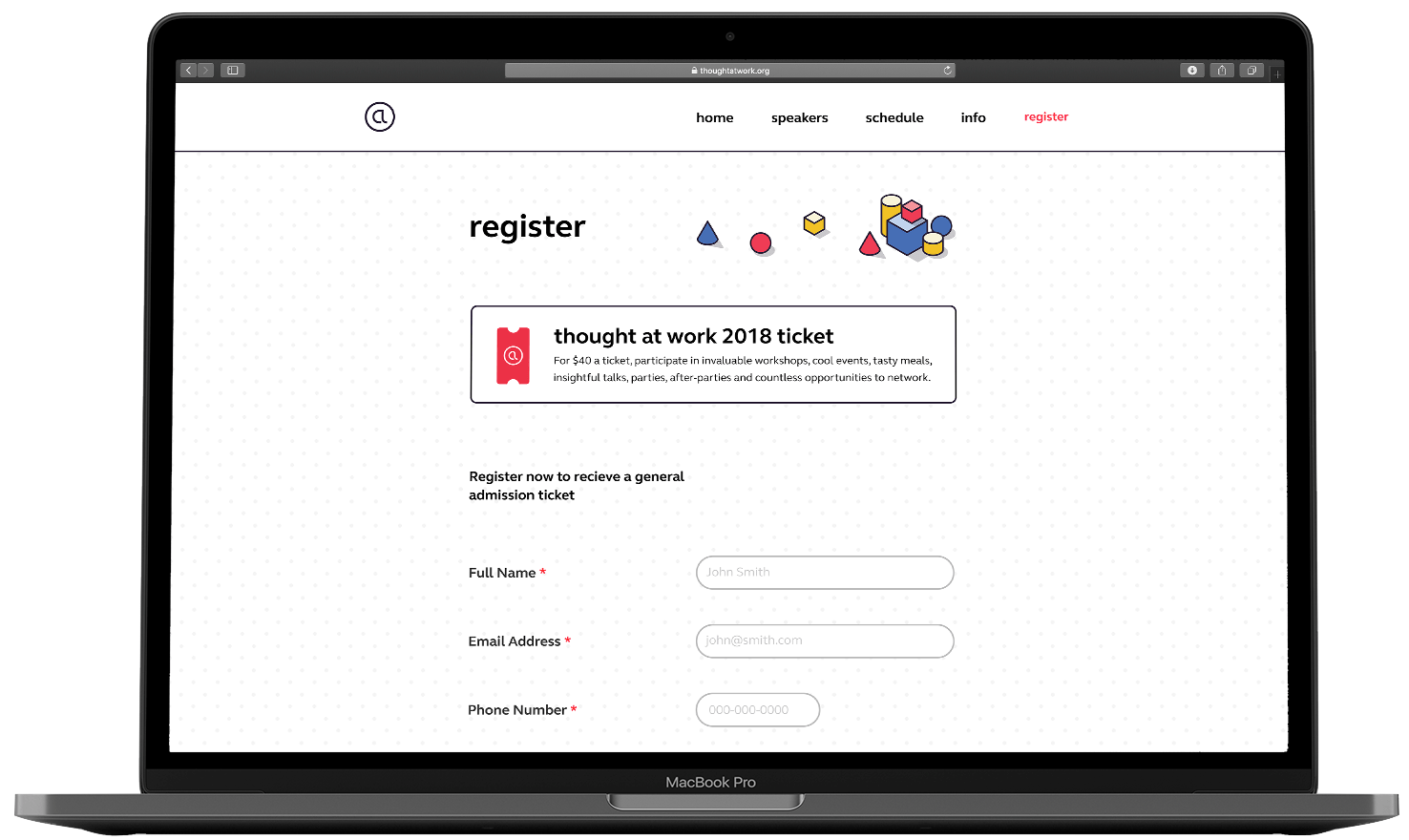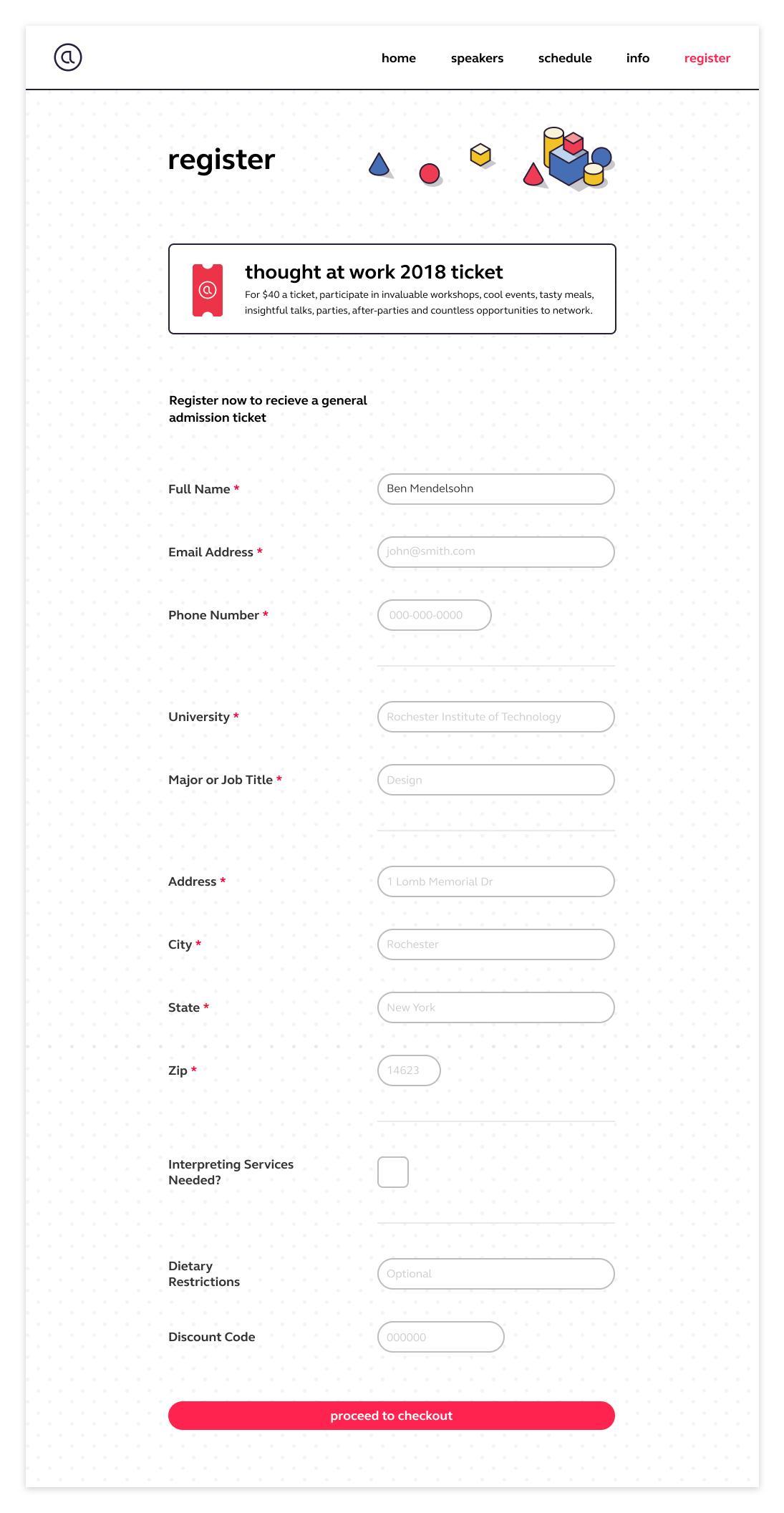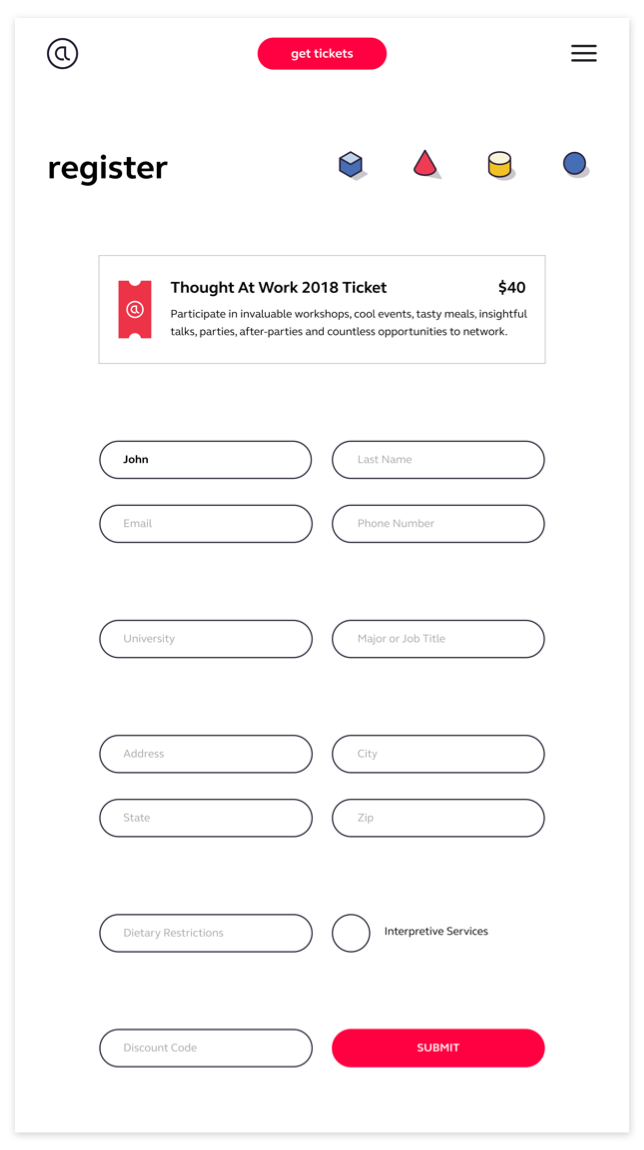 (Many more iterations were conducted that are not shown above.)

I learned a tremendous amount while working with the small and passionate thought at work web design team. The web design team consists of only three students. Since we were a small team, I had greater responsibility that significantly improved my design and collaborative abilities. I will be continuing my role in the coming years. In the near future, we will be adding more events throughout the years that will connect students from many different disciplines of design.