____
Thought At Work started as a small Industrial Design conference in 2002 but now caters to over 400 designers with speakers and attendees from various fields in design. Organized exclusively by students at RIT, the conference strives to function as a tool for young designers to advance their careers and thrive.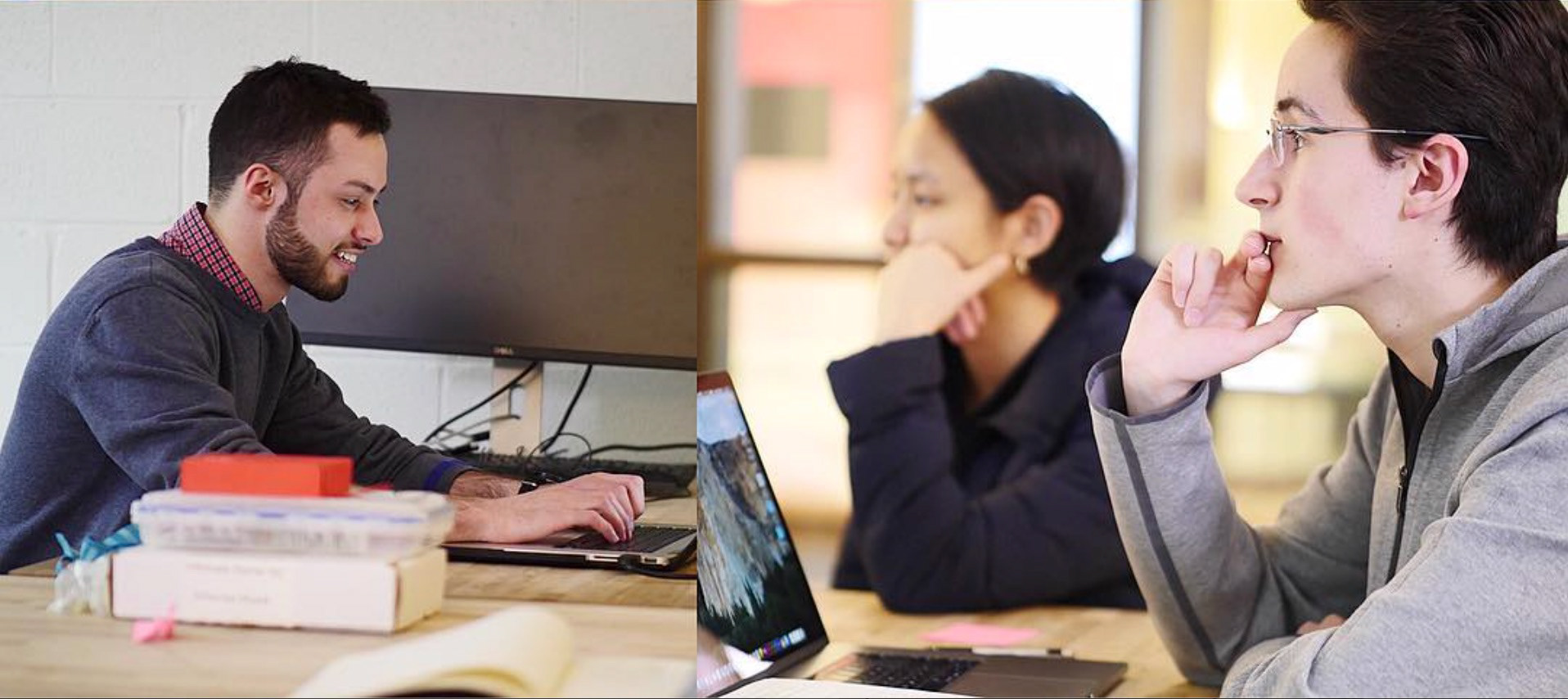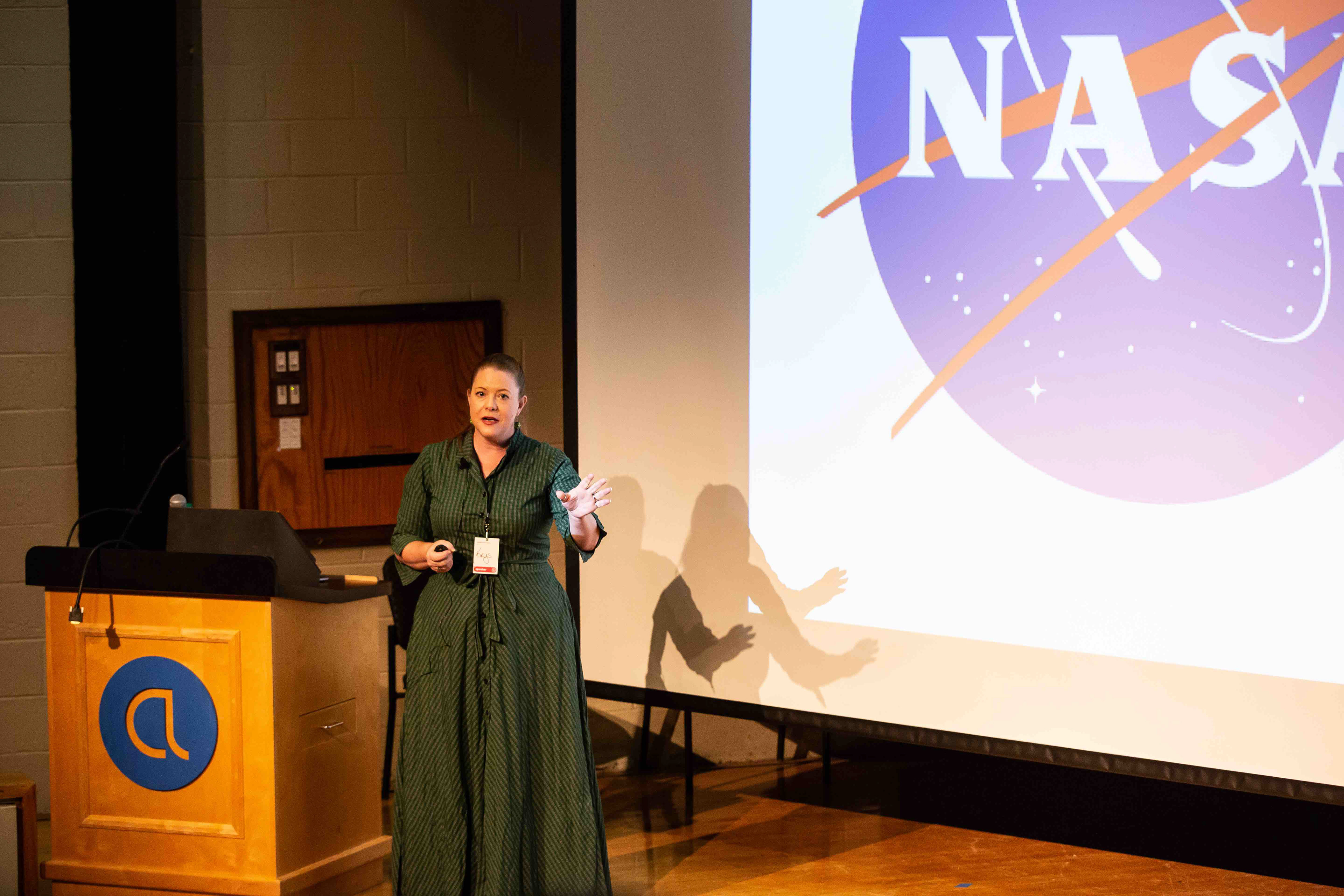 For the 2018-2019 conference, our goal was to design a new brand identity that harkens back the ideas of childhood creativity. Specifically, the theme is "Back to Basics" with bold and contrasting primary colors. We decided to update the identity because the previous conferences did not possess a specified message.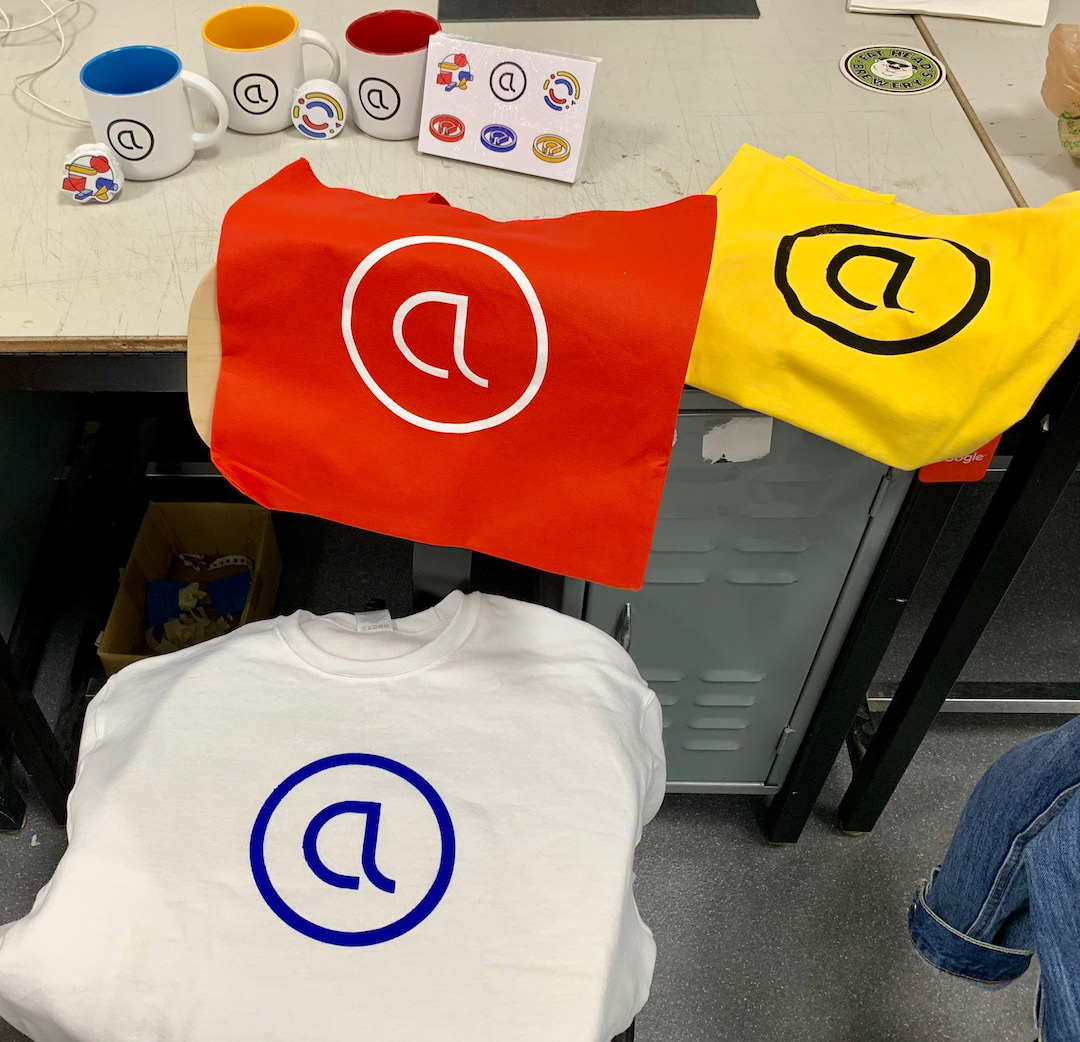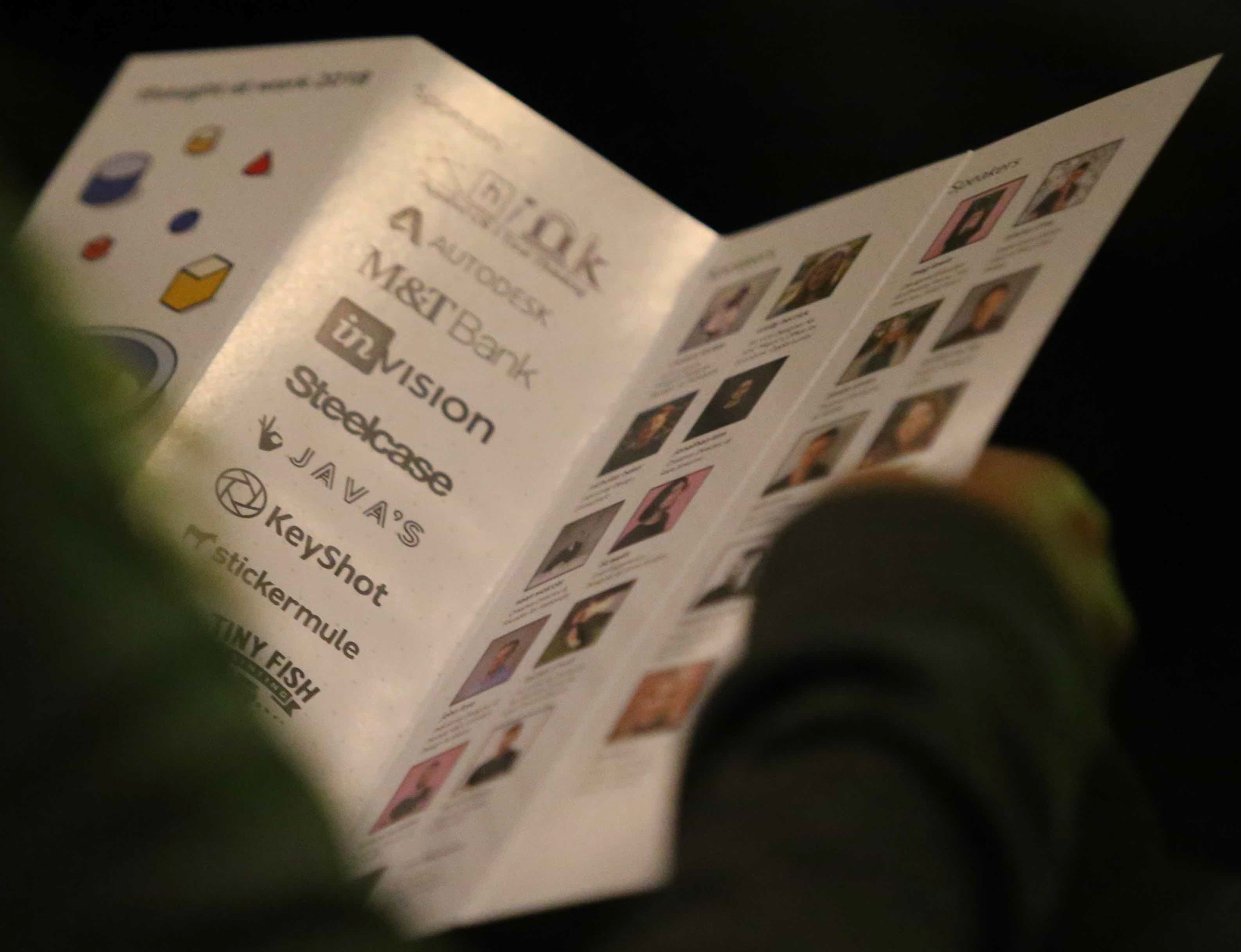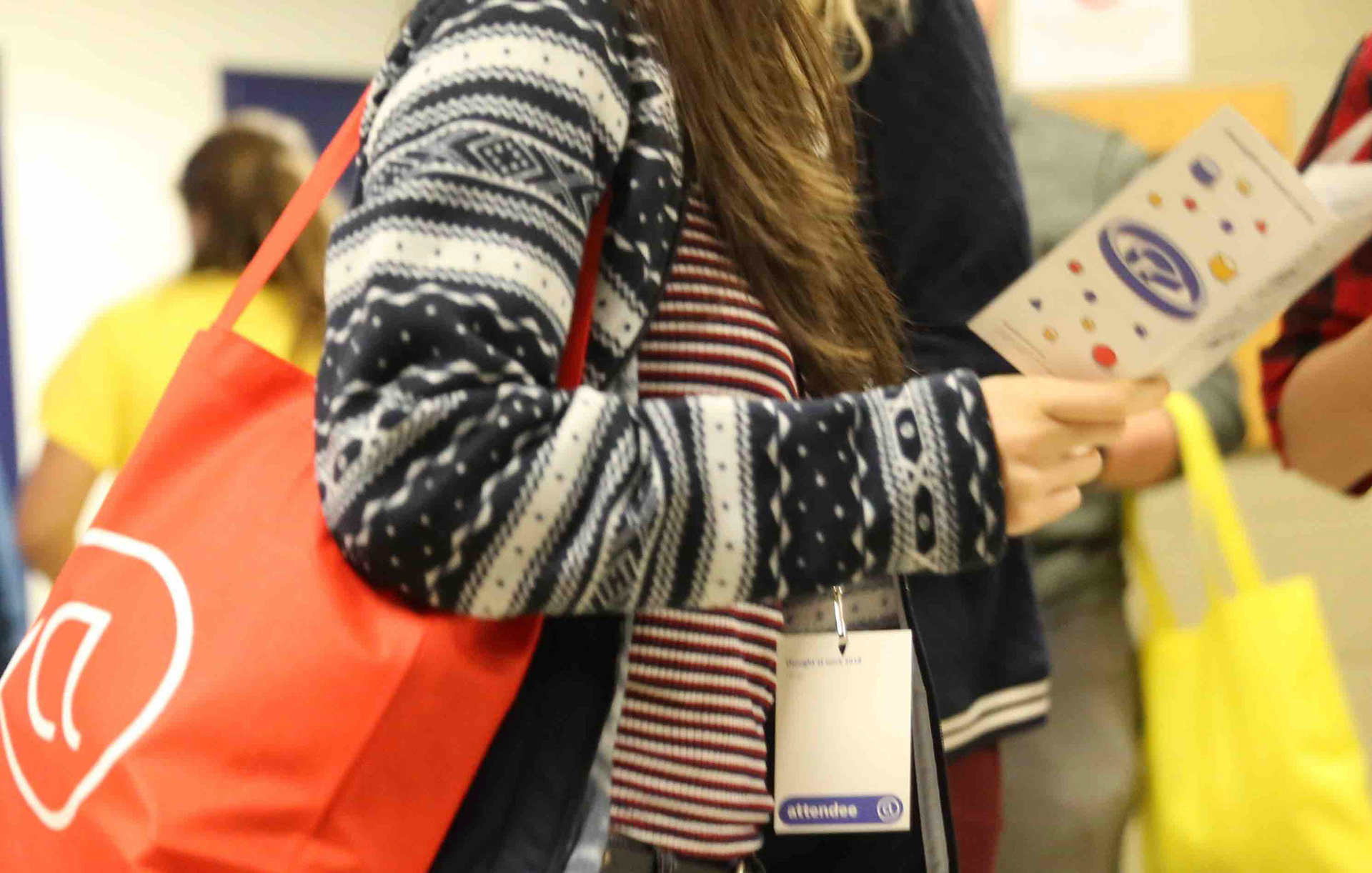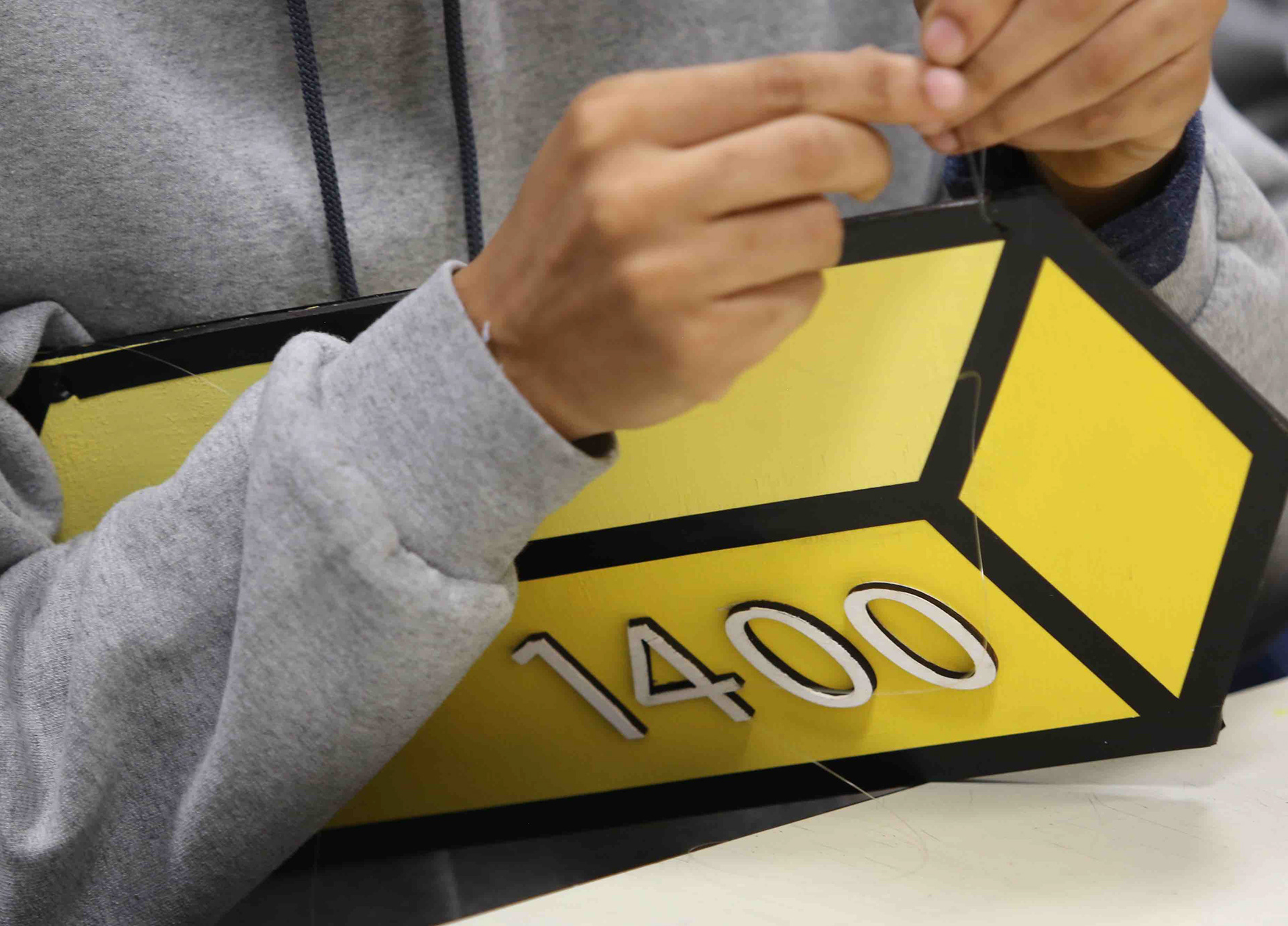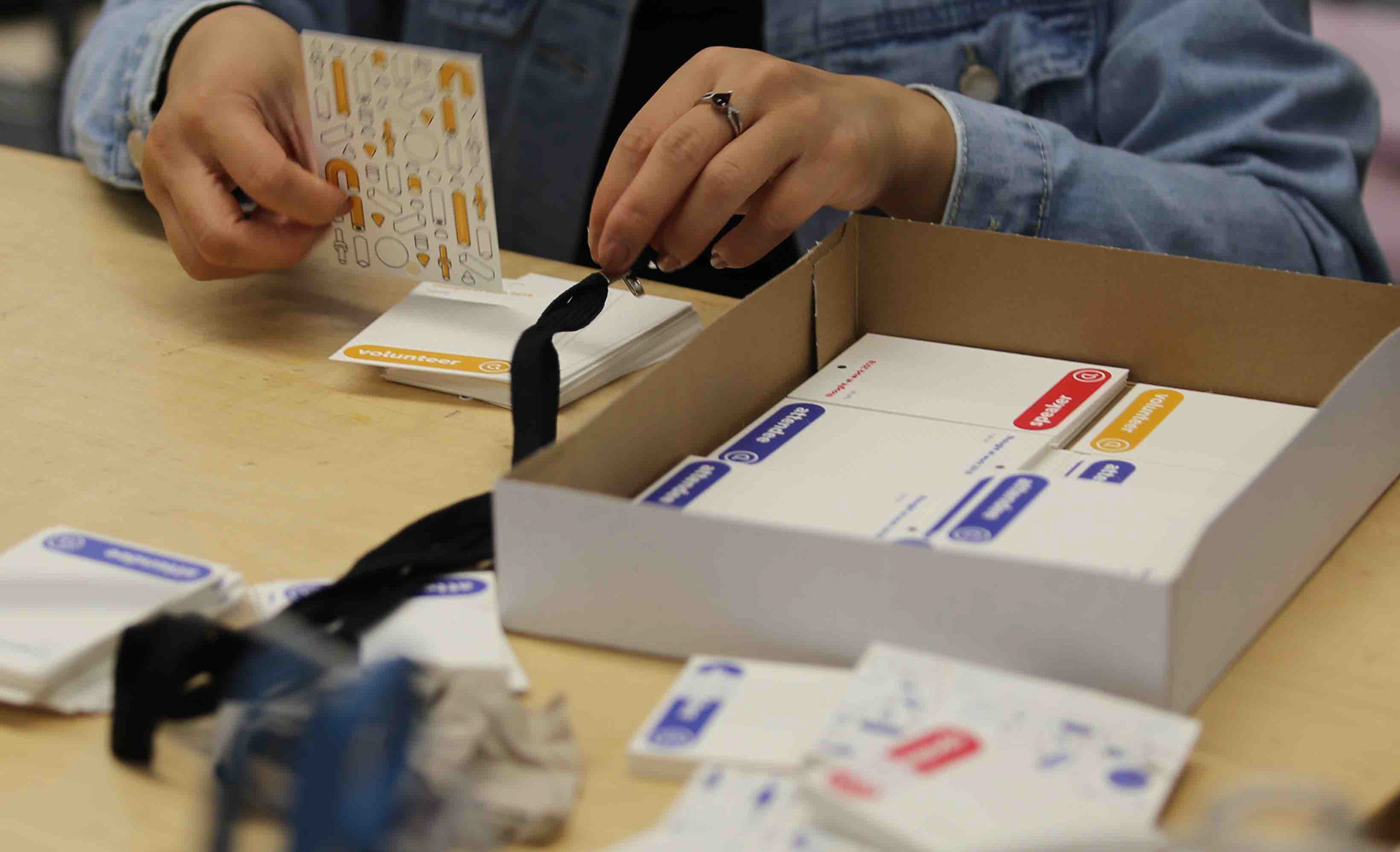 There were many challenges with the previous years website and we strived to improve and make the overall experience more delightful.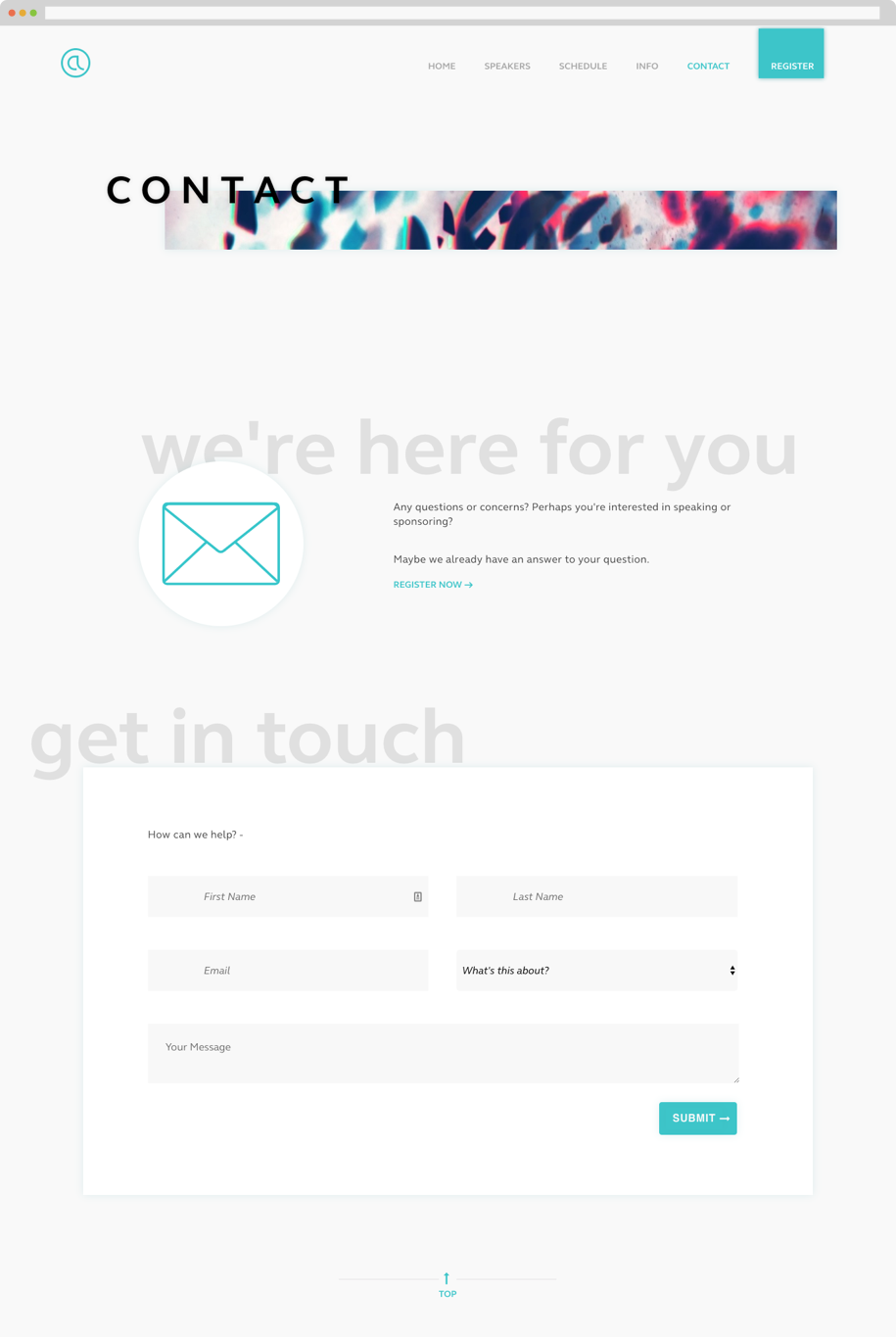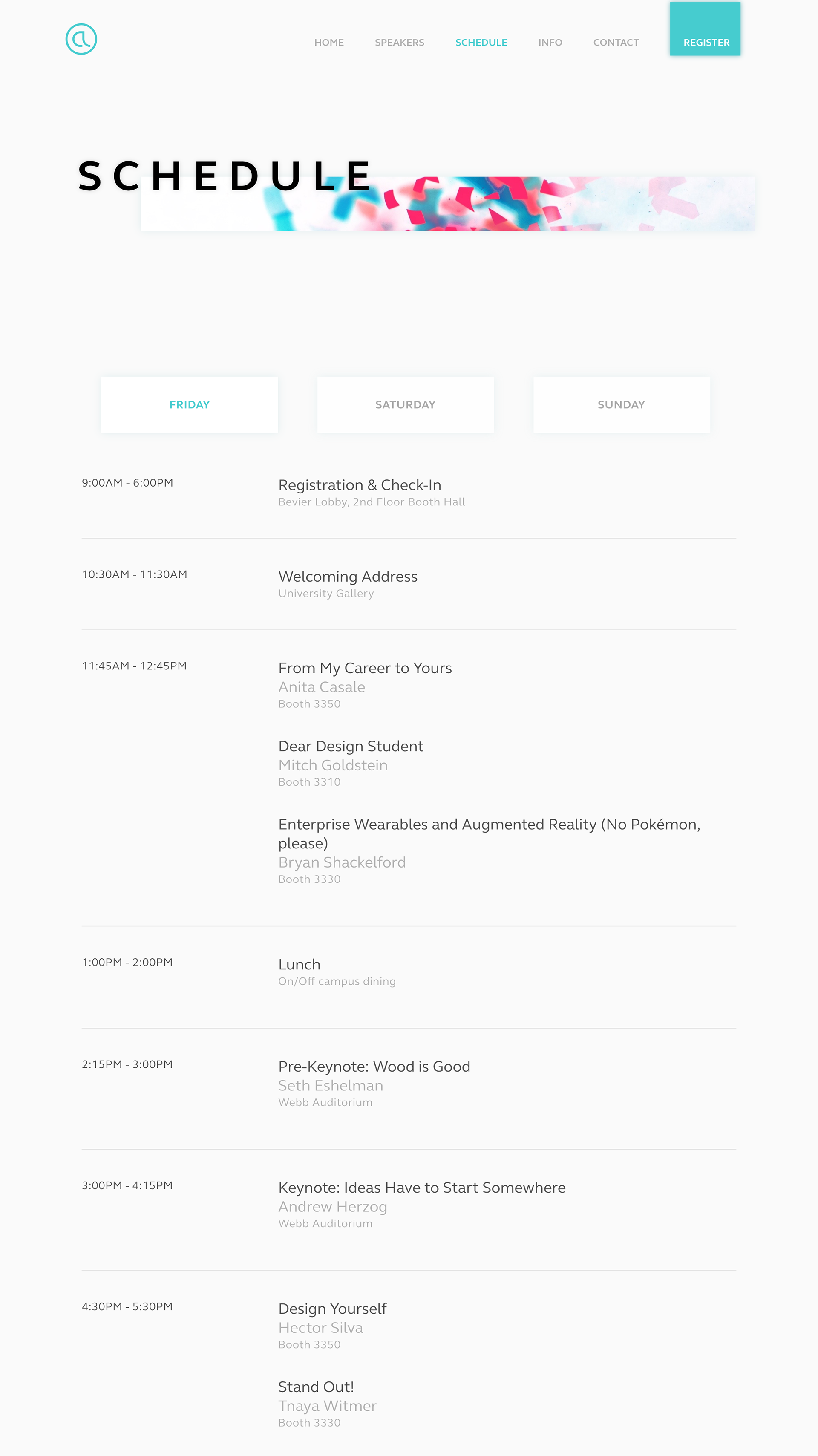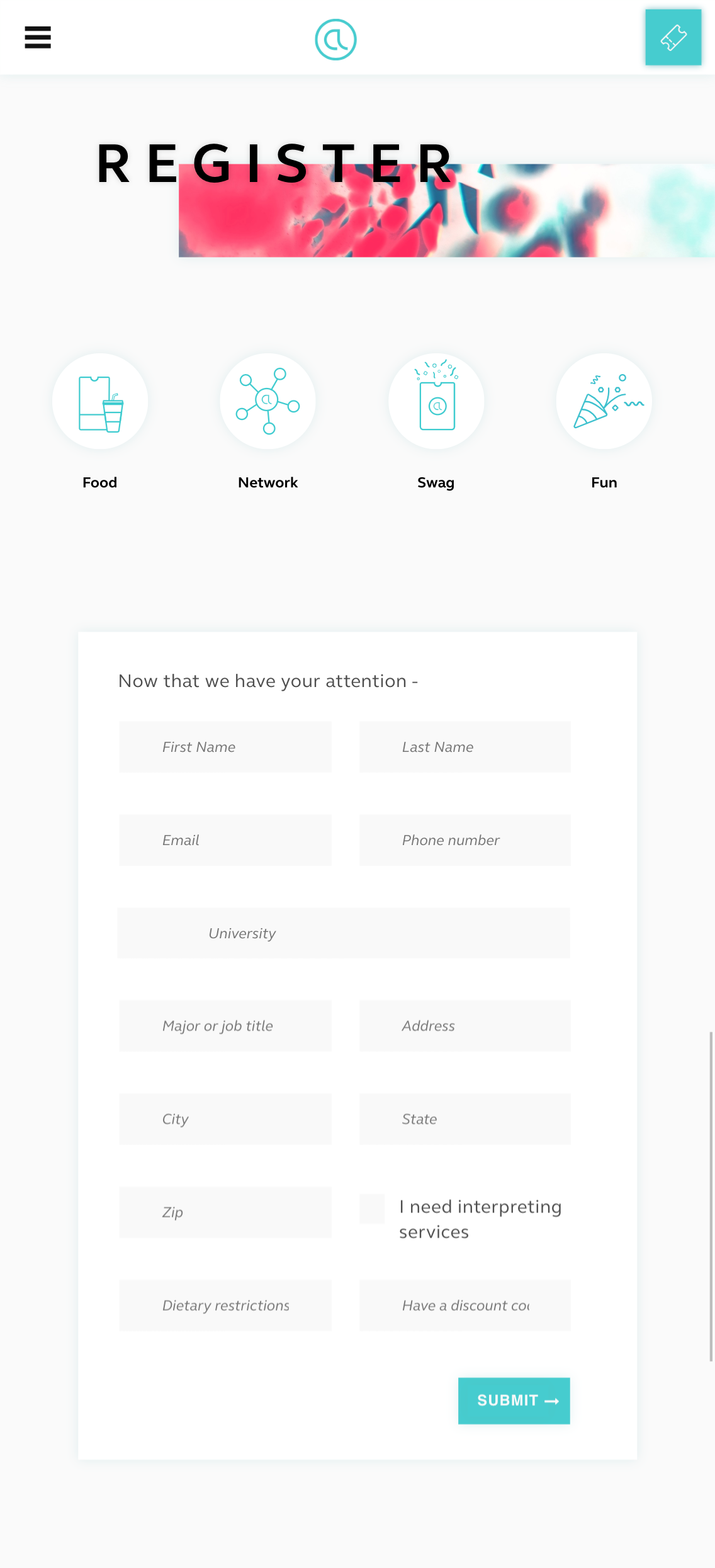 1. Grid/Alignment:
The contact page had too many variations in alignment that made it difficult to interpret.
2. Accessibility

:
When you clicked on a form item, the descriptive text disappeared that created a poor experience.
3. Affordance:
 It was not clear that event titles on the schedule page were clickable and allowed the user to access more information. Additionally, in the forms, the word  "Submit" is non-descriptive and does not specify an action.
4. Readability:
 The two column layout on the contact and register forms are not easily read because it creates constant back and forth eye movement.
To seamlessly change our brand identity and website experience, we decided to create a coming soon modal on the previous theme website to promote and intrigue students to join the next conference.
The entire schedule page experience was revamped. We used our brand colors to denote specified events including general, lecture or workshop. In addition, user's easily understand that clicking on an event will reveal more information. When a user scrolls through the schedule, it automatically advances to the next day and advances the black button to next day.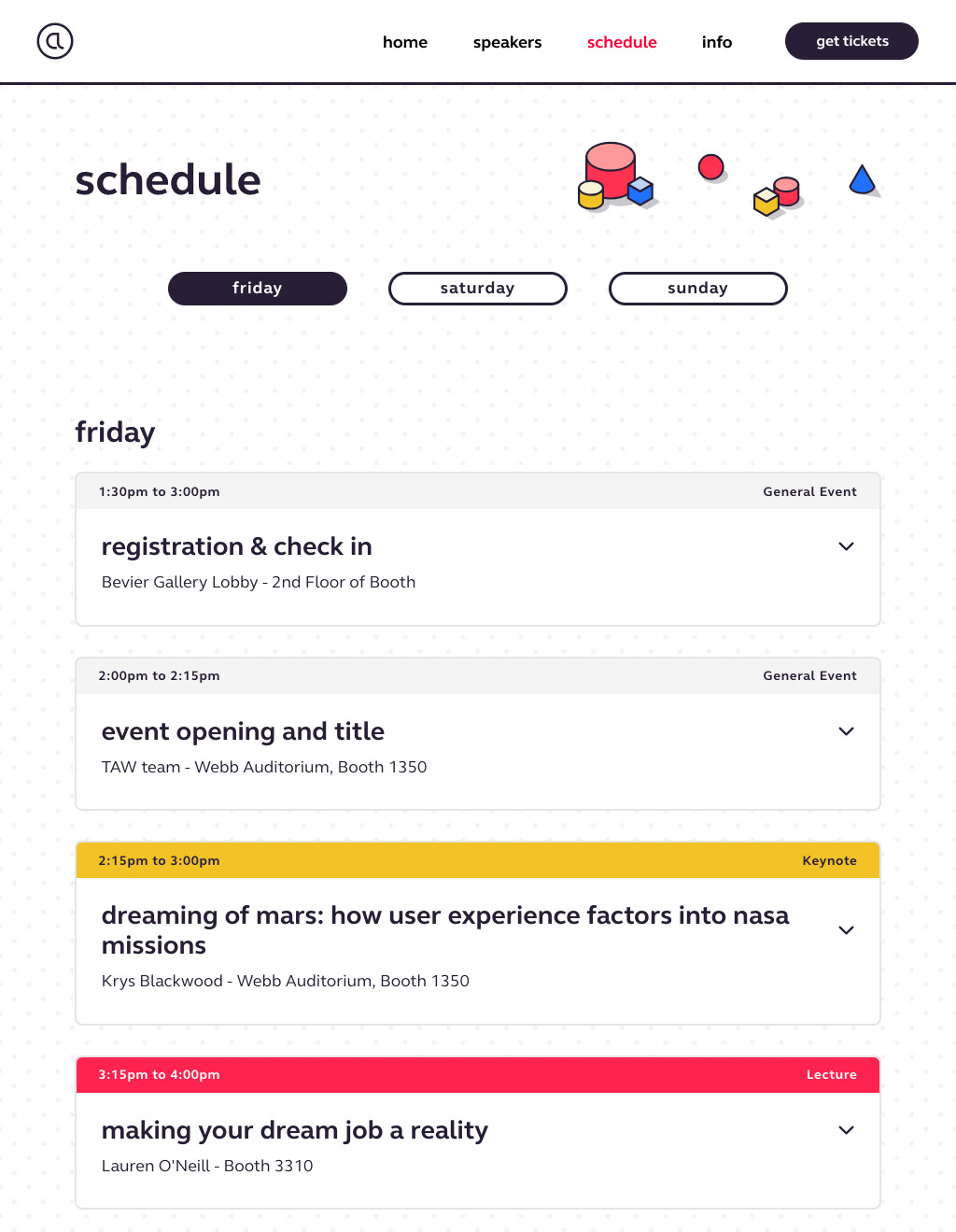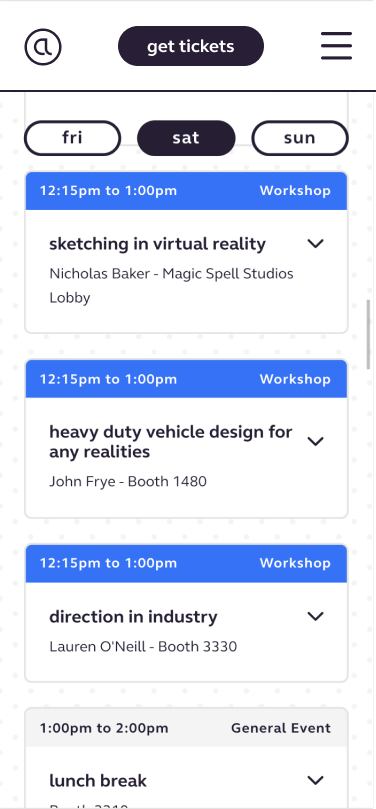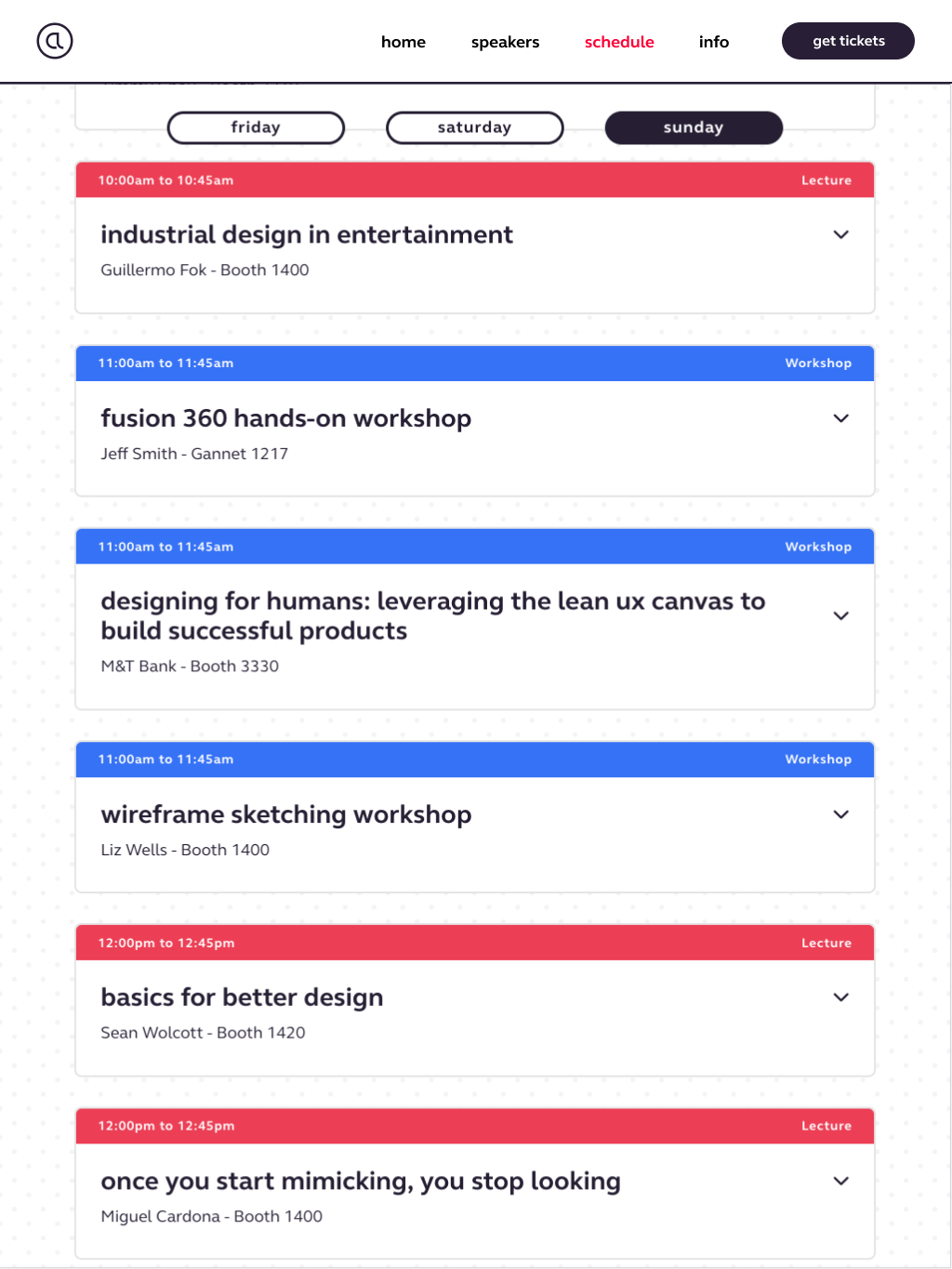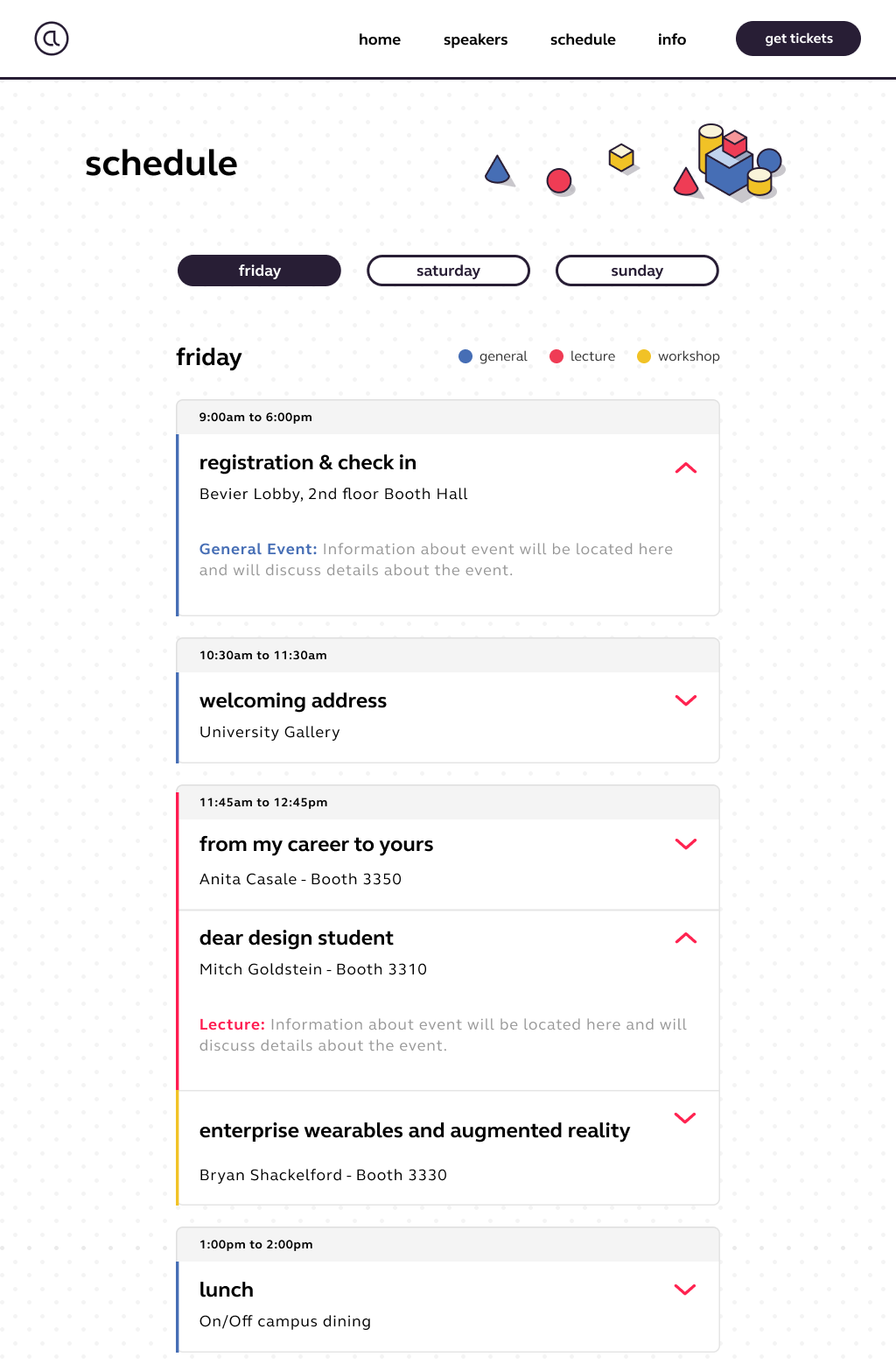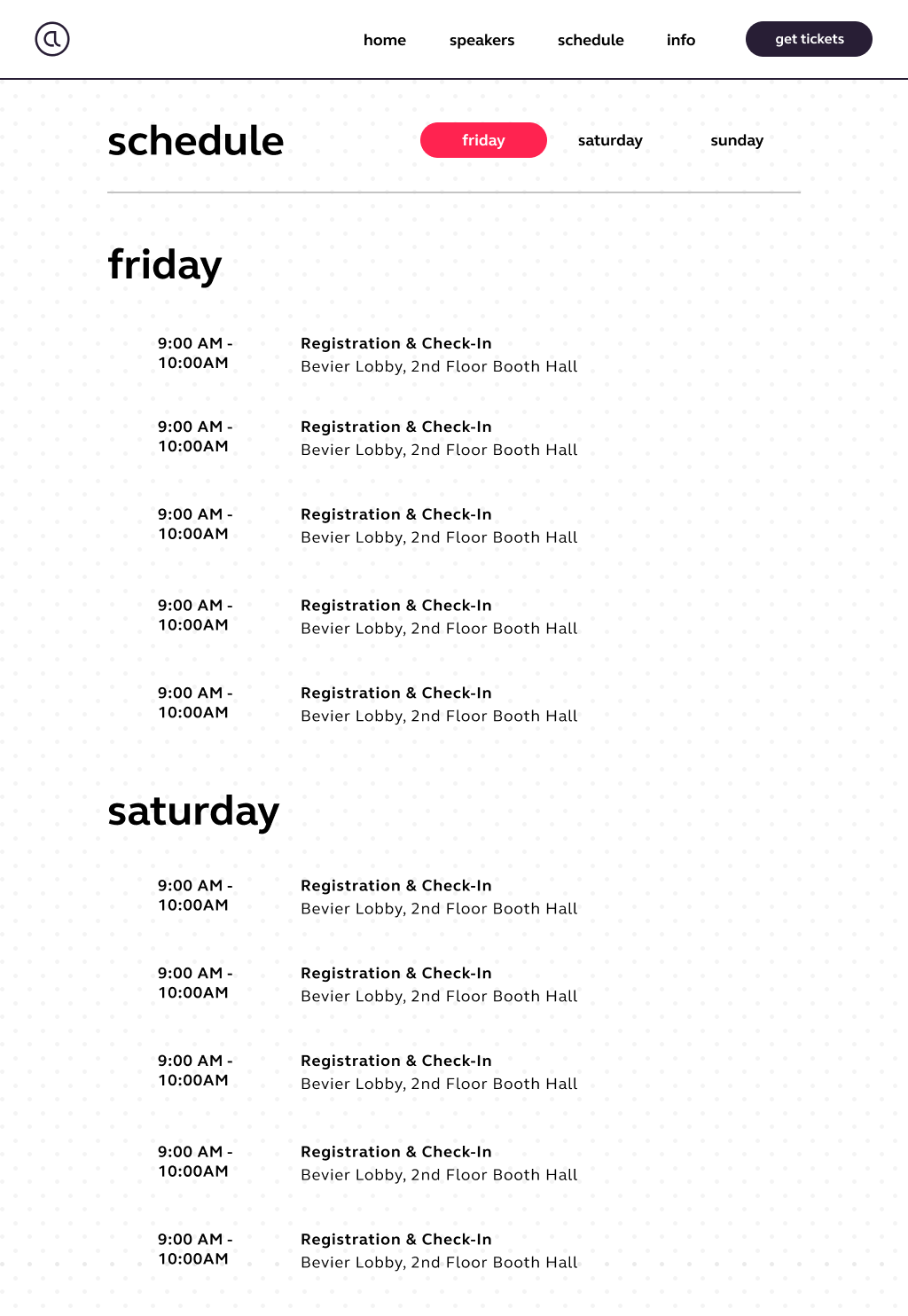 The register page went through many iterations pertaining to accessibility and readability. I conducted extensive research on the best eye tracking patterns and best responsive layouts for form design. In summary, good form design includes descriptive labels left aligned and on outside, sample filler text, one column form, item requirement indication and good spacing.